Welcome to Sue Q's World.
Travel, Environment & Sustainability, Health
The site where I look to share my passion for travel, penguins, people and our environment.
About Me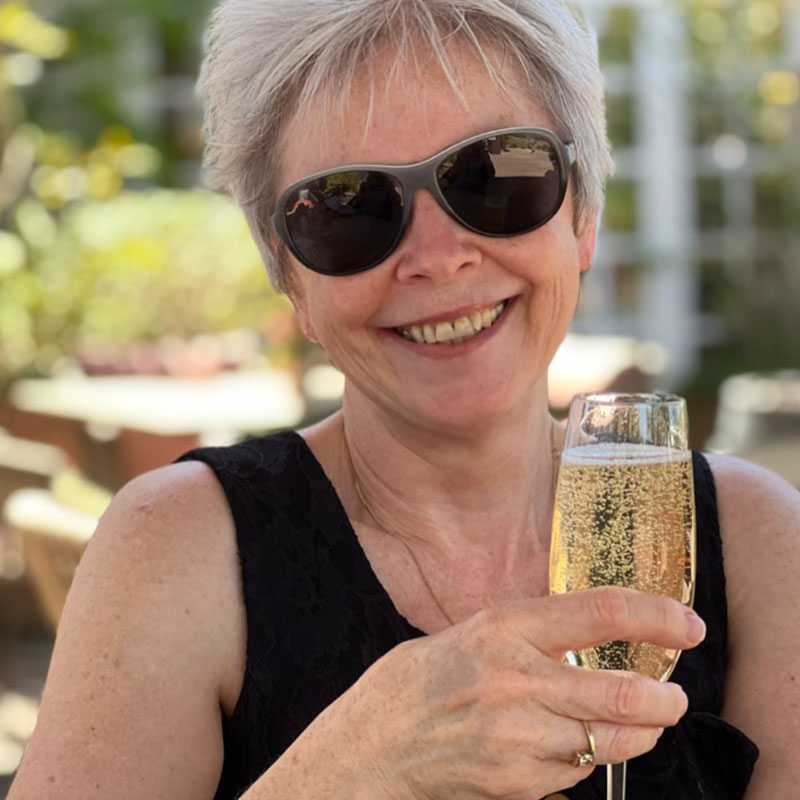 I have a passion for penguins, not sure where that came from but they are so hardy, funny and precious, as well as very good indicators of the state of our planet. Through this passion I am beginning to understand my negative impact on the earth and am trying to change it. Travel is high on my list, for the experience, the nature and particularly for the people we meet along the way that share their stories and ambitions. Champagne is my favourite tipple as is whisky, though I drink the latter only occasionally, but collect and 'invest' in it with my son. Cooking and baking cakes, especially for others brings me great joy as does growing vegetables in my garden. Check out my Instagram for pictures of both! I played the clarinet as a youngster and have recently graduated to a saxophone, which was what I really wanted to play back then, BUT am having to re-learn how to read music. At 50 I took a professional qualification in nutrition, a subject that has always been of interest – healthy eating and cooking at least 80% of the time is a must in our house. Art has come back into my life having just started art classes, watercolours currently. Castles are a 'thing' for me, with Stirling Castle my favourite. Scotland feels like home despite me only being ½ Scottish on my fathers side. 'Constant and never-ending improvement' has been our mantra for many years.
Having travelled extensively in the past, primarily work related, this current chapter of my life brings a different approach, kicked off by a long awaited – 3 years! – trip to the Falkland Islands, South Georgia and Antarctic. Its moved me towards living more sustainably, supporting organisations that are fighting on behalf of nature such as the South Georgia Heritage Trust and attempting to choose travel stays where they are implementing changes to do the same.
You are in the right place if you want to find out about…..
Travel
Luxury stays, UK and abroad, that are worth the cost – or not! Most of us are happy to pay the price, as long as its 'value' for money.
Get the inside story on which of the hotels and resorts we visit are ACTUALLY actioning 'sustainability', and how they are doing it.
Check out the '5 Star Hotels' we visited that are definitely below par in both accommodation and service.
In particular we have visited the Four Seasons in the Maldives and the Burj Al Arab in Dubai that have set the standard against which we compare other hotels. We have learnt what it is that makes them so special and definitely value for money.
Environment & sustainability
Find out what I have learned from my visits to endangered locations.
Hear about what simple changes each of us can implement that will do our bit to reduce global warming.
Gain hope from some of the things happening around the world that are helping to restore natural habitats – a kind of reverse engineering of the damage caused by humans in the past.
Health
At some future stage in this site development, I will be writing about how we can maintain a healthy body – through exercise, diet and attitude. This is a section that will be added later….
This is the true joy in life, being used for a purpose recognised by yourself as a mighty one. Being a force of nature instead of a feverish, selfish little clod of ailments and grievances, complaining that the world will not devote itself to making you happy. I am of the opinion that my life belongs to the whole community and as long as I live, it is my privilege to do for it what I can. I want to be thoroughly used up when I die, for the harder I work, the more I live. I rejoice in life for its own sake. Life is no brief candle to me. It is a sort of splendid torch which I have got hold of for the moment and I want to make it burn as brightly as possible before handing it on to future generations.

George Bernard Shaw
South Georgia Heritage Trust is an example of ordinary people, achieving extraordinary things.
My passion for penguins along with the fragile environment of South Georgia and Antarctica have prompted me to blog for the environment. What a small group of people with limited resources achieved, cleaning up South Georgia and reversing the human damage from the whaling industry, was incredible. When we landed and jumped off our Zodiacs at Gold Harbour, South Georgia 5.30 am, and stood amongst hundred of thousands King Penguins, Fur Seals and Elephant seals, experiencing the cacophony of their calls and the beauty of this island that has been restored and returned to nature, we got it.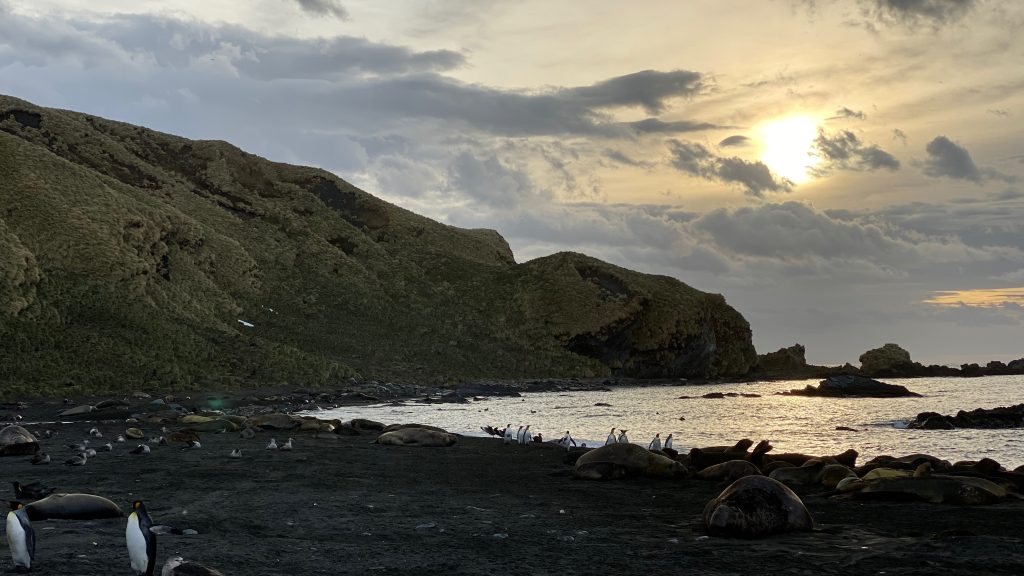 Yours, Sue.