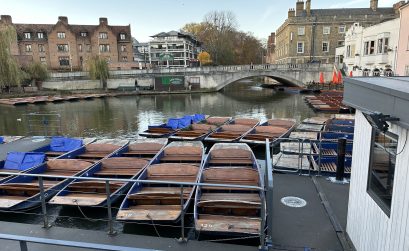 Part 1 of 3: Graduate Cambridge Hotel
It's funny what drives a short getaway, especially in November! Because of some medical stuff that had been going on we wanted a short trip to celebrate a 6 week recovery point. Criteria equalled not going too far in the car – my husband hates being driven, and I was driving! – and places we could easily walk. Combine that with something interesting to do, hmm thats not hard for me, the Scott Polar Museum = tick! A friend had mentioned Cliveden House and the beautiful grounds – a National Trust property but with the house now being a Relais & Chateaux hotel. I can see a mini-break coming together nicely.
This is part one, first stop Cambridge.
Read more