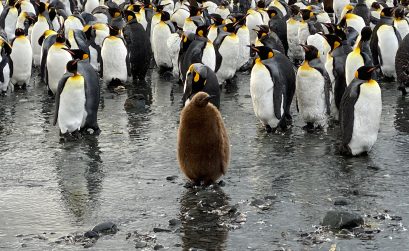 Protecting the Waters Around South Georgia – The Marine Protection Area Five Year Review is Underway
I'm currently reading Mensun Bound's book, The Ship Beneath the Ice – his journal of the search and discovery of Shackleton's sunken ship Endurance. He talks about Shackleton's Men having to kill and eat penguins. Twenty-eight men and numerous dogs needed to be fed – with Emperor penguins mainly plus some Adelies. I liked what Bound said next:
'We might wish to shield our eyes from the horrors of what Shackleton's men did to those birds a hundred years ago, but what the modern world has visited upon them is infinitely worse. The way in which we have blighted and befouled their environment has disrupted their feeding patterns and breeding cycles to the extent that many of their nesting grounds on the west side of the Peninsula are now ghost rookeries. Were Shackleton alive today I have no doubt he would be a fervent environmentalist.'
It led me to ponder on the balancing act of ensuring the waters around South Georgia can sustain the teeming wildlife in it while fulfilling some of human kind's seemingly insatiable appetite for fish!
Read more