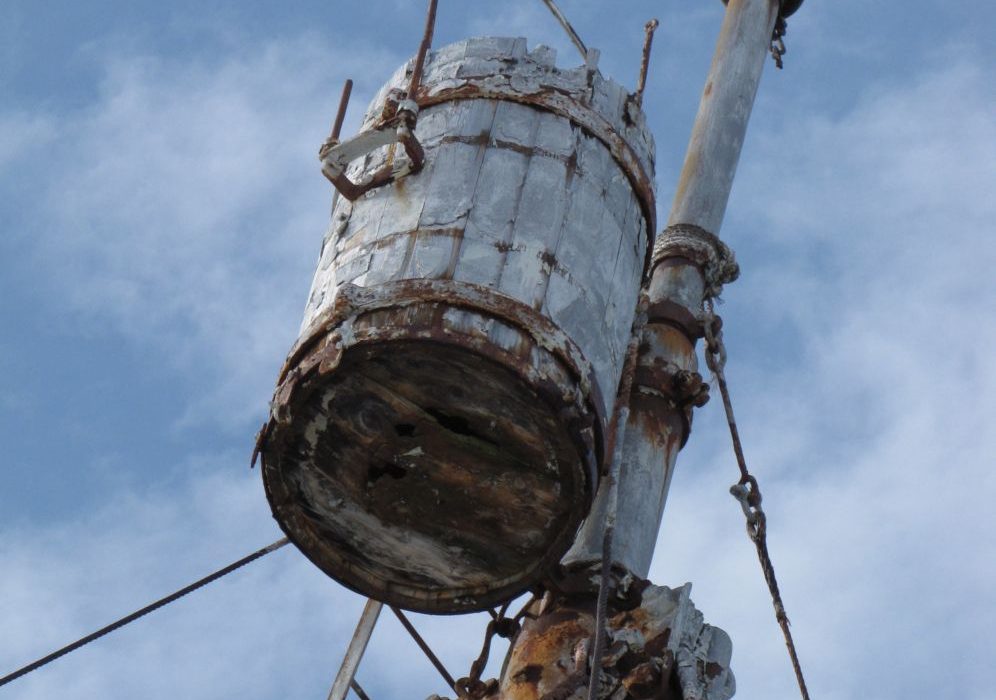 South Georgia Heritage Trust's Whale Conservation – Versus – Iceland Begins Whale Hunting as of 1st September 2023!!
This week marks the safe return of Sir Ernest Shackleton's Quest crow's nest, to its home in the crypt of All Hallows by the Tower of London, following its exhibition travels to Athy, Ireland and Grytviken, South Georgia.
While we celebrate that return along with many of man's GREATEST qualities that are to be found in the Shackleton endeavours, with an event that supports the continued conservation work of SGHT largely including whales, I can't help but contemplate the juxtaposition of the Icelandic governments decision to go forward with the whale hunting this season, eliminating Fin whales in a most barbaric and cruel way. The WORST of man's qualities around this decision!
Image Credit: South Georgia Heritage Trust – South Georgia Museum. Thanks SGHT!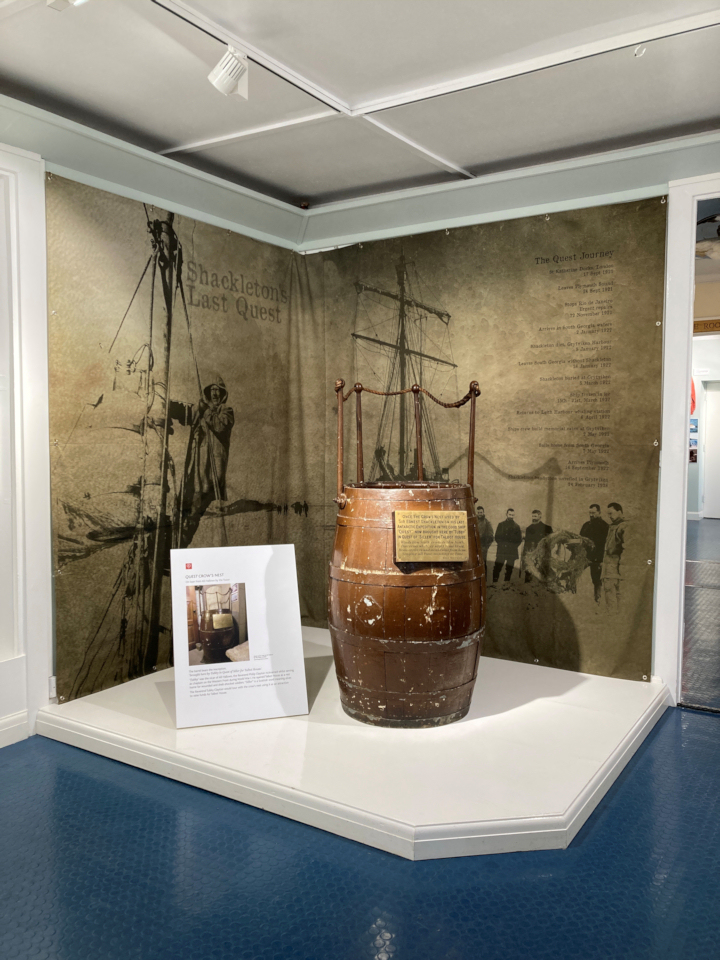 As whale watching cruises are in the increase for tourists visiting Iceland, which I can only imagine would be more lucrative surely than providing for the few ignorant visitors to this beautiful country that want to 'try whale' – or indeed exporting to Japan with its ever decreasing population that want to eat whale.
Where is Russell Brand when you need him! He would say Sue, where's the 'Power and Money' behind this decision! I don't know enough about the country, its government and politics to speculate what 'deals' might be behind this decision, but hopefully others might expose them, if indeed this is the case.
I read this article with disbelief that the MD of the only company still with a whaling licence in Iceland, Hvalur hf stated that hunting whales will help Iceland meet its climate goals as whales exhale large amounts of carbon dioxide. With the reverse being true to varying degrees, alongside the fact that the way whales eat, poo, migrate and dive create and support a very healthy marine ecosystem, encouraging phytoplankton to grow which in turn of course LOCKS IN CARBON from the atmosphere.
Yet again we seem to the be the only species on the planet that can push the planet to extinction, could do something about it, and are actively making a decision not to!
In the meantime, all I can do is boycott Iceland whatever way I can – I have searched for and found all of the petitions I can sign against this, I certainly won't visit, and had planned to and I have already stopped eating fish! I am just one person, but I hope others might do the same if they feel strongly enough about protecting the whales we still have left.
What Can You Do About It?
1. By eating whale meat you are perpetuating cruel whale hunting – don't!
2. Avoid restaurants and hotels that serve it when you visit Iceland – many restaurants have a 'whale friendly' sticker, choose one of those.
3. Add your name to this PETITION to end the whaling in Iceland – you don't have to be visiting Iceland to do this!
4. Refuse to holiday or travel to Iceland until they stop killing whales.
5. Support organisations that support Whale conservation – two of them are mentioned in this blog!
A Positive Note to Finish
Back to more positive things. We have always celebrated our successes, and was soooo pleased to see that Ed Goodall of the Whales and Dolphin Conservation group completed their trek around the Isle of Wight – 72 miles around the coast, dedicating the walk to the Fin whales that will lose their lives to this completely unnecessary industry in the coming weeks. Its not to late to add to their fund raising HERE
And Commensalis is a superb Art Sculpture being planned by SGHT to celebrate the return of the whales, species by species, since the whaling times in that region were stopped. My recent blog HERE showcases the planned Spirit Tables or you can 'Light a Beacon of Hope' HERE and sponsor a rivet on one of the tables and support whale conservation at the same time.