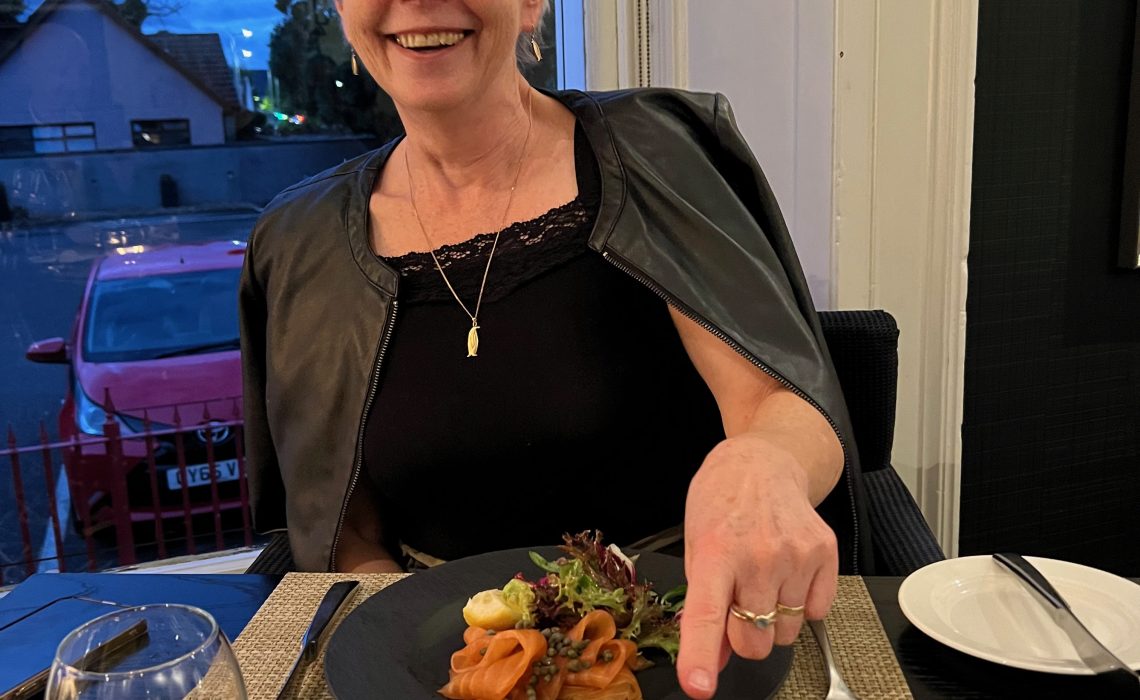 Inverness's hidden Gem – Rocpool Reserve Hotel
Find out why some of the most expensive hotels in Scotland aren't always good value. Read up on hotels that have taken action to be more sustainable, and those that still have a way to go. Use the information to help plan your own road trip up the west coast of Scotland.
'THE GOOD, THE BAD, AND THE UGLY'
Recap from Part 1 of this blog and why we took the trip – or just skip straight to the blog:
September is often a glorious month to tour Scotland, maybe not as warm as England, but still decent enough to explore, walk, play golf and less busy. Our trip hung around three things, a specific weekend that our son could join us at Cameron House Hotel at Loch Lomond for whisky and golf, my wish to drive up the west coast plus visit Pitlochry. My Dad used to cycle to Pitlochry from Alva as a 'wee lad' and fish, not with a rod, but by 'tickling' the trout and salmon. Google it! He fell in once and broke his elbow, ouch – cycling home couldn't have been much fun! We planned and booked in April, not nearly early enough to get all of the stays we wanted… which led to the ten hotels in twenty-two days scenario! Mostly 5* hotels, plus two 4* and one 3* – there were some real surprises, not all good!
---
DAY 17 – 19: ROCPOOL RESERVE HOTEL (5 Star)
Up on a bit of a hill not far from Inverness Castle, a walk away from the town, is a super boutique hotel, the Rocpool. With its interesting layout, making good use of the natural hill inclines, it has funky rooms – love their names, Hip, Chic, Decadent and Extra Decadent – and one of the best restaurants in Scotland that we visited.
Loving Inverlochy Castle, we thought to try a couple of the other hotels in the same ICMI group. Isle of Eriska we didn't rate (read my blog) but this small hotel was charming. We were greeted pleasantly by the manager, welcomed and settled into our room. We probably spooked him a little with our tale of exiting The Torridon a day early, he was pretty surprised to hear about our experience – and said if he spotted our suitcases by the front door early, he would know he had done something wrong, haha!
Our bedroom – a Decedent one – was on two floors, the upper with the bed and we went down to a huge bathroom, with a roll top bath in the middle, large walk in shower and the other usual stuff! Really enjoyed relaxing in the bath – several times during our stay. The weather wasn't great and on the cool side, so it was the best place to warm up after our day out.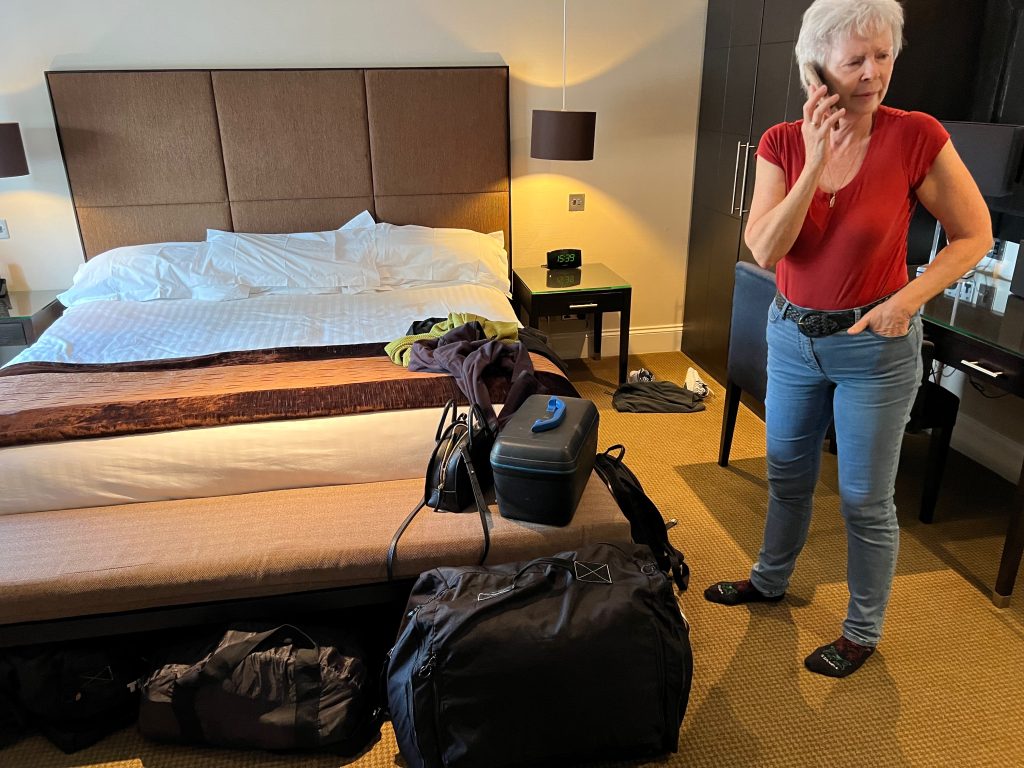 Their small restaurant, open to both guests and non-guests really deserved a Michelin star. It's funny how a few perceived 'free' things go down so well! Glass of champagne the first night – always gets a hotel on my good side. Everything was really fresh and well presented. They made their own bread, delightful little loaves that were absolutely delicious and often there were one or two canapes to try. I also loved that they made after dinner sweets or truffles, they were to die for – and for me, with my nut allergies, a rare treat to be savoured. We had some excellent wines too.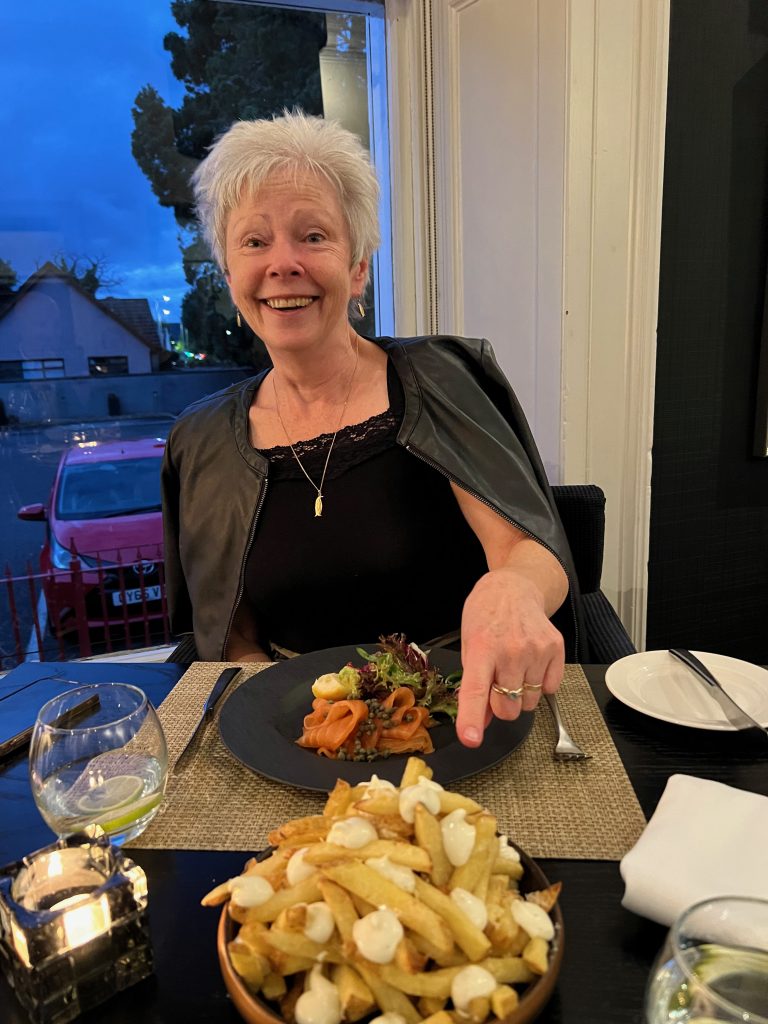 It's funny we always say, 'wouldn't it be nice to meet some really interesting people when we stay in hotels' – but rarely that happens. The Rocpool Reserve was different. In fact we met a lovely couple from Kent/London and spent a pleasant evening chatting, and have kept in touch subsequently and really weirdly, a group from our golf clubs – the Ladies Captain actually – were having dinner there one night too.
Food Allergy Report: My allergies were handled excellently, without a fuss and without any issues whatsoever. As a small hotel I presume it's much easier to cater for. Must ask that question next time, as I might have totally the wrong end of the stick!
Activities
Inverness is such a pretty town – not big, but of course being at the mouth of the River Ness makes it pretty special for walks, getting to the Moray Firth and taking wildlife boat trips. Sadly Inverness Castle was closed for renovations while we were there – next time!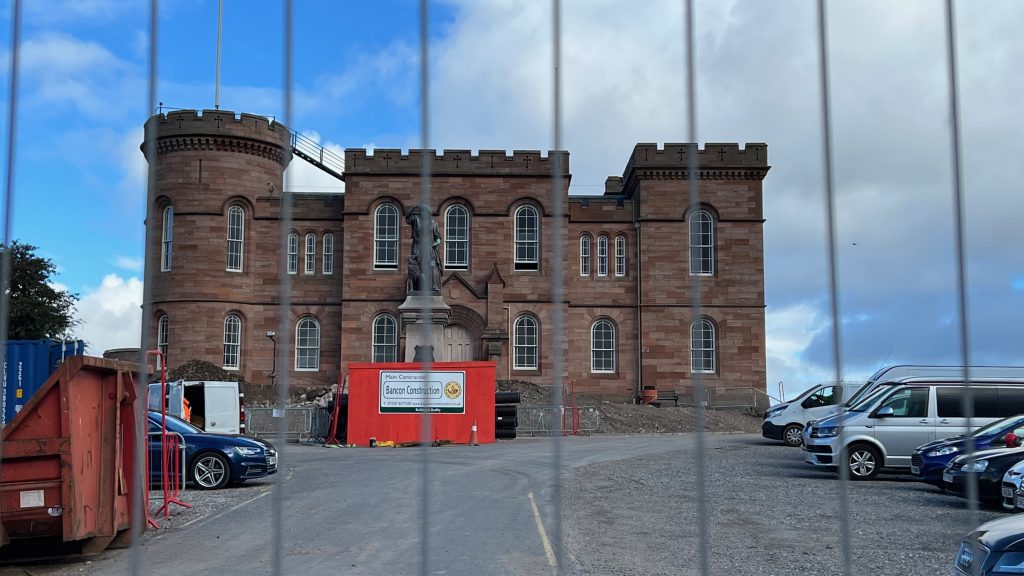 We walked quite a bit of the river on easy paths and enjoyed that – especially the walk out to Carnarc Point – fell in love with the carved tables.
We also headed to Fort George. Got blown away by the wind – which was freezing too – but if you are interested in our military history, it's definitely worth a visit. Being vast, allow a decent amount of time.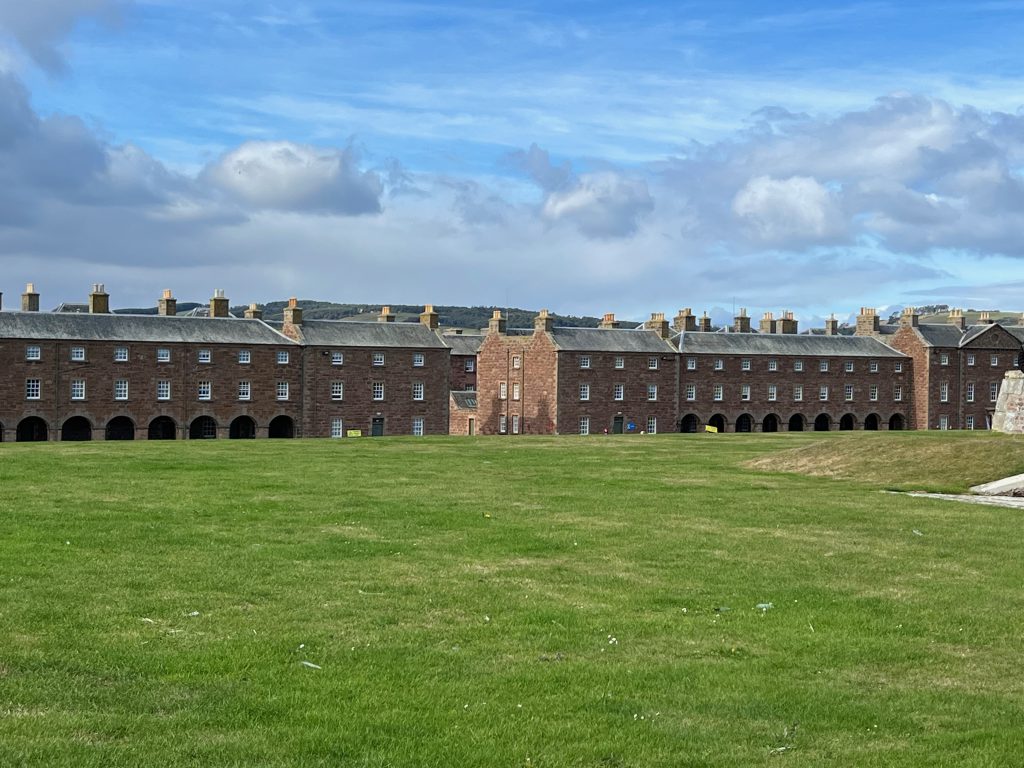 QUICK RECAP:
Good value for the quality of the rooms and hotel in general
We liked the position, a bit out of the town
Has plenty of parking despite being a small hotel.
Really lovely staff, attentive, easy to find and helpful
Super restaurant, the chef was amazing and worthy of a Michelin star in our opinion