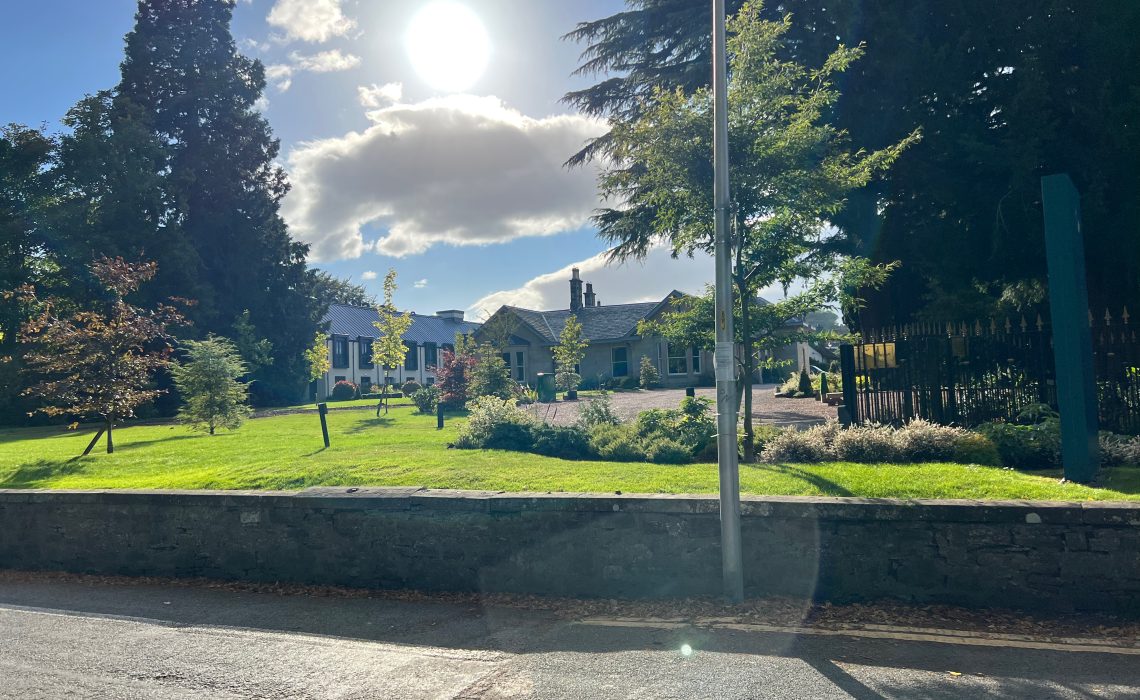 Champagne Greeting and Welcome Smiles
Find out why some of the most expensive hotels in Scotland aren't always good value. Read up on hotels that have taken action to be more sustainable, and those that still have a way to go. Use the information to help plan your own road trip up the west coast of Scotland.
'THE GOOD, THE BAD, AND THE UGLY'
Recap from Part 1 of this blog and why we took the trip – or just skip straight to the blog:
September is often a glorious month to tour Scotland, maybe not as warm as England, but still decent enough to explore, walk, play golf and less busy. Our trip hung around three things, a specific weekend that our son could join us at Cameron House Hotel at Loch Lomond for whisky and golf, my wish to drive up the west coast plus visit Pitlochry. My Dad used to cycle to Pitlochry from Alva as a 'wee lad' and fish, not with a rod, but by 'tickling' the trout and salmon. Google it! He fell in once and broke his elbow, ouch – cycling home couldn't have been much fun! We planned and booked in April, not nearly early enough to get all of the stays we wanted… which led to the ten hotels in twenty-two days scenario! Mostly 5* hotels, plus two 4* and one 3* – there were some real surprises, not all good!
---
DAY 16 – 17: NESS WALK (5 Star)
What a welcome!
Having left The Torridon a day early (see my previous blog as to our disastorus stay), our next scheduled stop at The Rocpool Inverness, couldn't accomodate us for an additional day, we searched for a hotel for one night. Found The Ness Walk – what a find!
Right on the banks of the river Ness, and in pretty grounds, it looked a real find – we nabbed their last room that night. Navigating the small one way street we managed to miss the official gated entrance, and wound up hovering by a secondary entrance, probably for trade – but one of the staff, saw us, came to our rescue and let us in. We parked up and under his instruction, left him the keys to unload while we were shown directly to seats in the pleasantly contemporary and relaxed lounge area with a welcome glass of champagne in hand!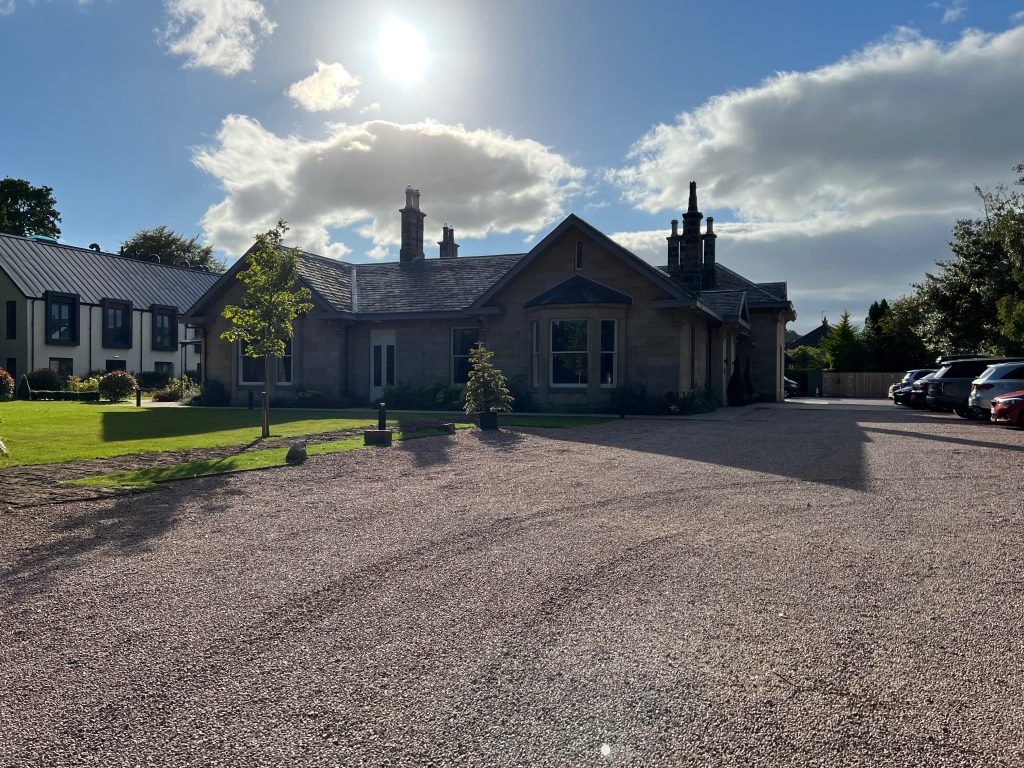 What a treat! Loved that the bouncy, smiling young receptionist came to us and checked us in while we sipped our champagne. First impressions are important and lasting. Our welcome, or lack thereof, at The Torridon was of course memorable for the wrong reasons, making this 'meet and greet' outstanding. If you think about it, as a 5 star hotel and asked yourself the question, what is one of the best ways to greet your guests, make them feel welcome and special, then offer them a glass of decent champagne as they walk through the door. Simple!
Experience
Despite taking their last room, which was an accessible one right off the reception, we really enjoyed both our room space and our short stay at this hotel. It's in a perfect position adjacent to the river Ness, with walks one way further down the river, across a bridge and into a pretty wooded area and the other way directly towards Inverness town. Their restaurant was fully booked that night but they happily accommodated us in the bar area, for a pleasant dinner.
What was outstanding was the staff demeanour. Especially the personnel that manned the reception area who had the happiest of dispositions. The management team clearly valued their staff and had created a proactive environment for them to excel, and we as guests benefited and welcomed that.
It's a hotel we would definitely choose to return to.
QUICK RECAP:
Pretty location, a quiet place to stay while visiting Inverness but still close to the town
The best of welcomes – you definitely felt expected and a valued guest
Exceptional staff who go out of their way to help you, and clearly enjoy working there
Worthy of its 5 stars
Good value? Definitely – we wouldn't hesitate to stay again