Ever been to a trade show or trade fair? Perhaps the British Motor Show, or if you are an IT professional then CeBIT (the largest information technology trade show in the world)? Look around at all of the custom stands, all the materials recently put up to house the exhibitors and promote their brand, soon to be torn down and discarded the minute the show doors close. Well here is a story of one Graphic Design company, Design-Factory GmbH that had a vision, 15 years or so ago, inspired by the waste bin.
Sustainability seems such a new term, doesn't it?
We need to turn the clocks back, not just 15 years but 50. 'Sustainable Development' received its first 'nod' at a UN Conference on the Human Environment where it was agreed that 'development' and 'the environment' could be managed in a mutually beneficial way. 15 years later, a report by the World Commission defined sustainable development as: "development which meets the needs of the present without compromising the ability of future generations to meet their own needs". It took another 5 years before there was any attempt to draw up international action plans and strategies. What took so long!
Change can take time
At least 15 years ago Bruno Zaugg, Design-Factory's joint business owner, was already pondering why at trade shows you would put so many material resources – carpets, wood, plastic signage – into something that lasts for just 3 days? With nothing recycled once finished, everything thrown into large waste bin and destroyed. It didn't sit well with him.
His first approach was to look to build long lasting walls, desk stools – solid elements that could be reused. Back then we worked together on a stand for my client, a membership organisation, at an 'energy' show. The walls with TV screens, side boards for product display and stands for interactive iPads were the first items to be re-usable. I remember these huge crates at the end of the show that we packaged these elements up in and then had to find one of our members with a warehouse big enough to store them in for the next show. We 're-used' many of these elements over a two year period.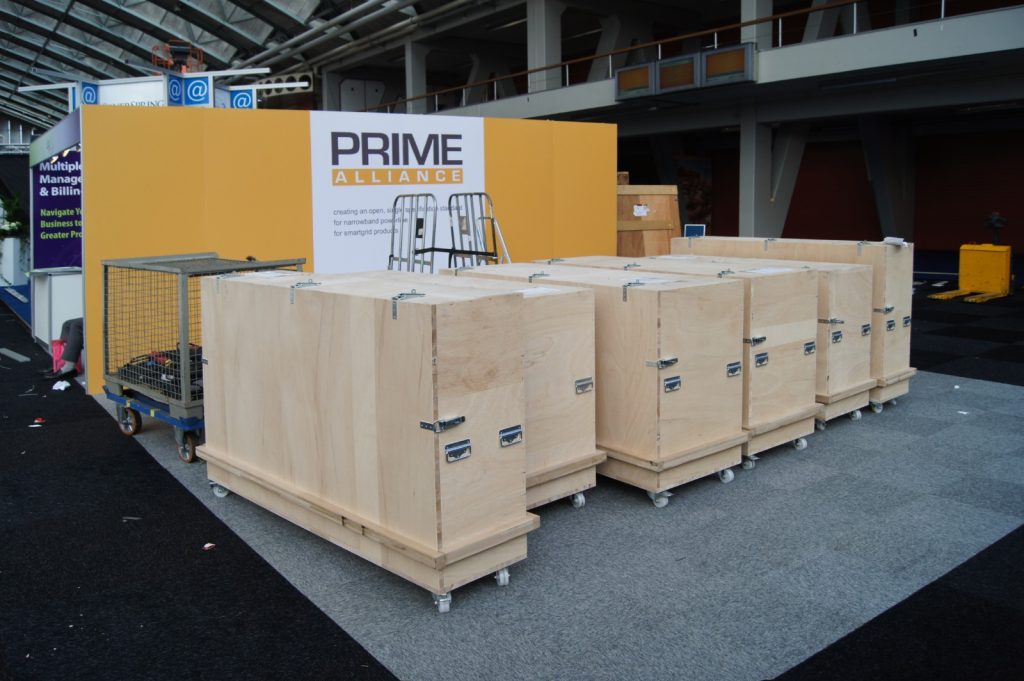 It was a quandary though, we didn't want the same presence every year, with no new 'look and feel' to the stand, so storing and re-using stand elements didn't always work for us or Bruno's other clients.
How can I build something custom, but in a sustainable way?

Bruno Zaugg, Design-Factory GmbH
The search began for a stand builder that thought the same way. 10 years ago they found a Belgium based company that supplied and stored wall panels to build custom, flexible stands that were returned to their warehouse and reused for another client, again and again. But it was just the walls – there were a lot more elements to an exhibition stand to consider. A big first step in the right direction.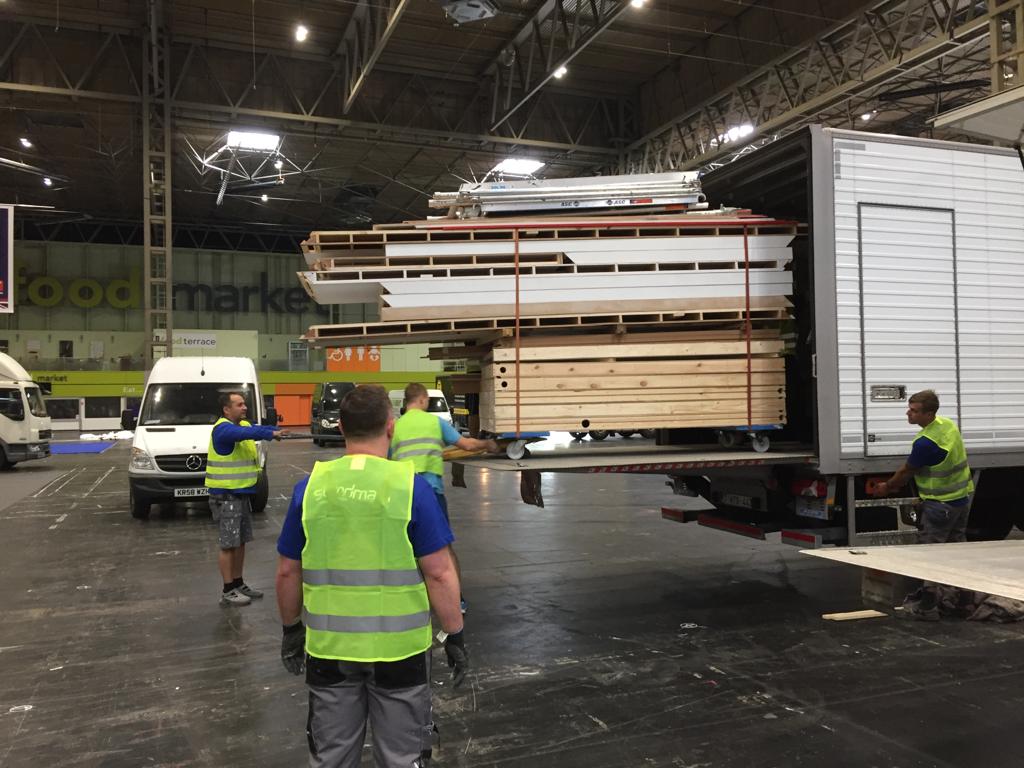 Carpeting was next. After all the foot traffic and spilt drinks of a trade show, whether it's 3 or 10 days, the typical carpet flooring isn't fit for re-use. Switching to wood flooring, real wood, is more expensive but meant it could be re-used several times, with an option to sand down any areas that were damaged without distracting from multiple use.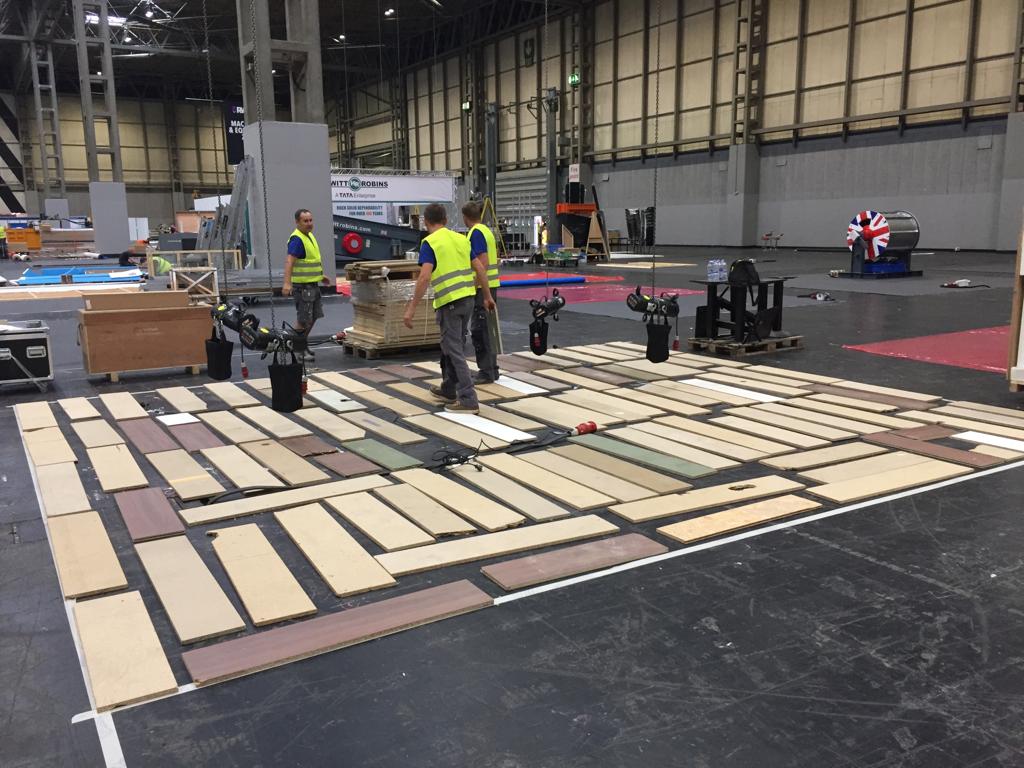 'Seek and Ye Shall Find'
Signage and plastic stickers or foils for branding and promotions have been one of the most recent challenges. Finding recyclable plastic was possible, but not ideal. Design-Factory started to hunt for a suitable non-plastic medium. And found natural fabrics, hemp to be precise, that could be used for the signage and branding. With a range of 35 fabrics, there's plenty of flexibility to create a fresh look for each stand. Some clients are re-using the fabric signage, giving it a second longer life, in their offices with Design-Factory ensuring they are designed in the beginning with this purpose in mind. And in the end of course, these natural fabrics can be recycled.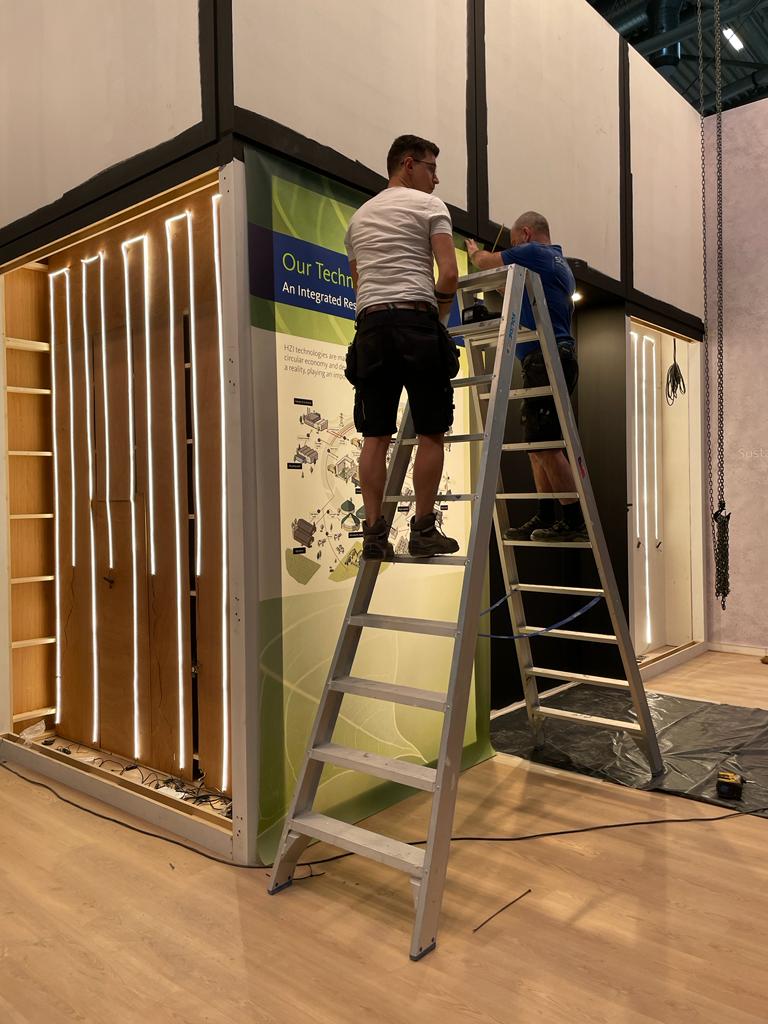 Financially and ecologically a better deal. Yes, some of the elements such as the fabrics are more expensive, but of course, by reusing the other elements, the overall investment for clients is lower than a totally new stand that will be thrown away at the end of the exhibition. That's a win win for everyone!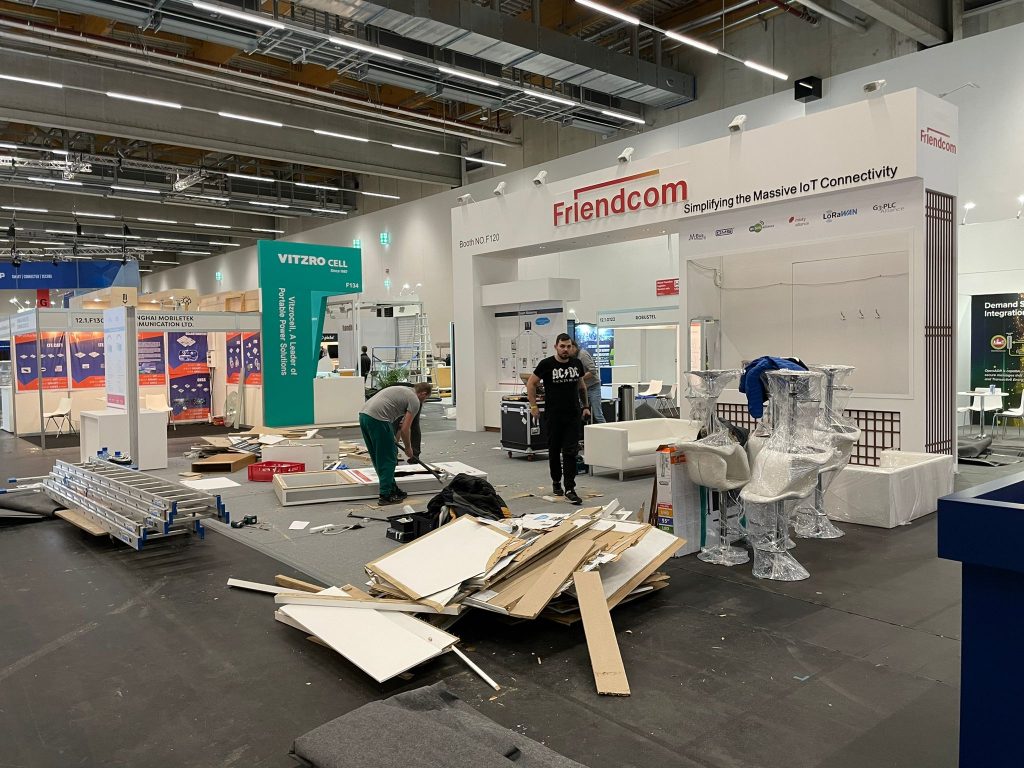 So I asked Bruno, what is left? Well, there is paint still used on many of the wooden elements – of course it can be sanded off, but this isn't great for the environment. Their future stand concepts are being developed using raw wood, without paint. So exploring the natural and many colours of the different woods, combined with the fabrics. Beautiful.
Wood is so beautiful, think of all of the different types of wood grains and colours. Whatever you need, nature gives you.

Bruno Zaugg, Design-Factory GmbH
A True Example of the Circular Economy
Today Bruno feels the overall concept is how he wanted it in the beginning, those 15+ years ago, building custom stands but with everything reusable. Without realising it, they are a model of the circular economy, designing and producing a product from the beginning that is able to be reused, shared, recycled.
For some of his clients, like Hitachi, the concepts are well received – they are already focussed on the renewables market and this approach supports their strategy and ethos. For others, sadly not so much. Its good to hear that many exhibition organisers are asserting pressure on the exhibitors to re-use and recycle, by at least charging for every kilogram of waste at the end of a show.
It's funny, when you have that thought in your mind about reusing and recycling, you start to look at what else you can do. A recent client, one supportive of our approach, wanted coffee on the stand, had to be capsules. We found one that could be bio waste and recycled. And supplied compostable cups and wooden stirrers. They didn't request that, but they noticed and appreciated it!

Bruno Zaugg, Design-Factory GmbH
220 compostable coffee cups later! What if everyone on every trade show did that? What a difference that would make….
It's All In the Waste Bin!
There is a waste bin on every exhibition stand – according to Bruno, he just has to take a look at what is being thrown away, and thats the next challenge.
Anyone know how to recycle unfinished cups of coffee?