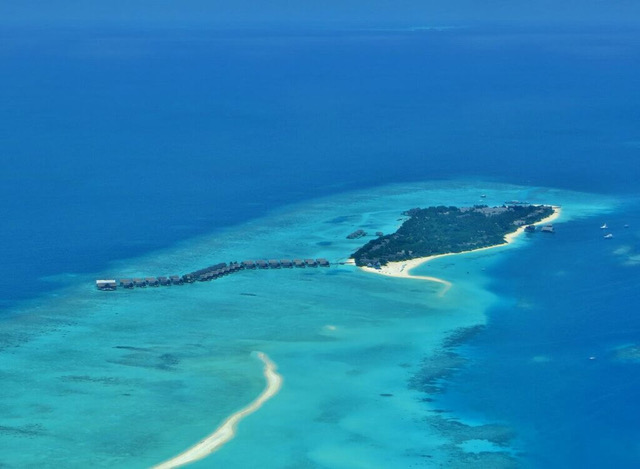 Landaa Giraavaru, Maldives Four Seasons Resort is an island of mainly sand, in the northeast of Baa Atoll – It is really just a speck in the ocean, approximately 600 meters in length east to west, 200 meters in width, oh and something to think about, its maximum height is 2 metres. If you read up about this idyllic place's history on Wikipedia it's surrounded by mainly desert islands and has barely been inhabited over its lifetime due to low availability of fresh water. We took a 'back of house' tour this February and it was full of surprises. Little did we know what a 'role model in hospitality sustainability' our tour would uncover. But its not been all plain sailing for them…
With 103 bungalows and villas, and approximately 450 staff, that is a lot of people to feed, and of course, a lot of food waste to deal with. We know food waste directly contributes to greenhouse gas emissions. Given that the hotel sector has been tasked with reducing absolute carbon emissions by 66% by 2030 and 90% by 2050, according to the Hotel Global Decarbonisation Report, food waste is a definite area to tackle.
Couple the above with the Maldives government banning food waste being thrown into the ocean and the challenges of a consistently hot environment where waste products dumped into landfill are prone to insects and rodents what are the choices?
Composting Machine or Biodigester?
A compost machine will produce approximately 20% of compost from the input. In the case of Landaa Giraavaru, that is about 333Kgs per day (3.3 Tons). This could be a huge amount over time and although some of that could be well utilised at the resort, it would be way too much to handle presenting the issue of what to do with the extra compost.
They chose the biodigester route because it's a clean, compact solution that doesn't produce compost but instead processes the food waste into 'grey water' that can be discharged into a wetland or garden. In fact they purchased and LFC-500 biodigester, nearly the largest model supplied by Powerknot that can digest between 175 – 1500kgs of food waste per day!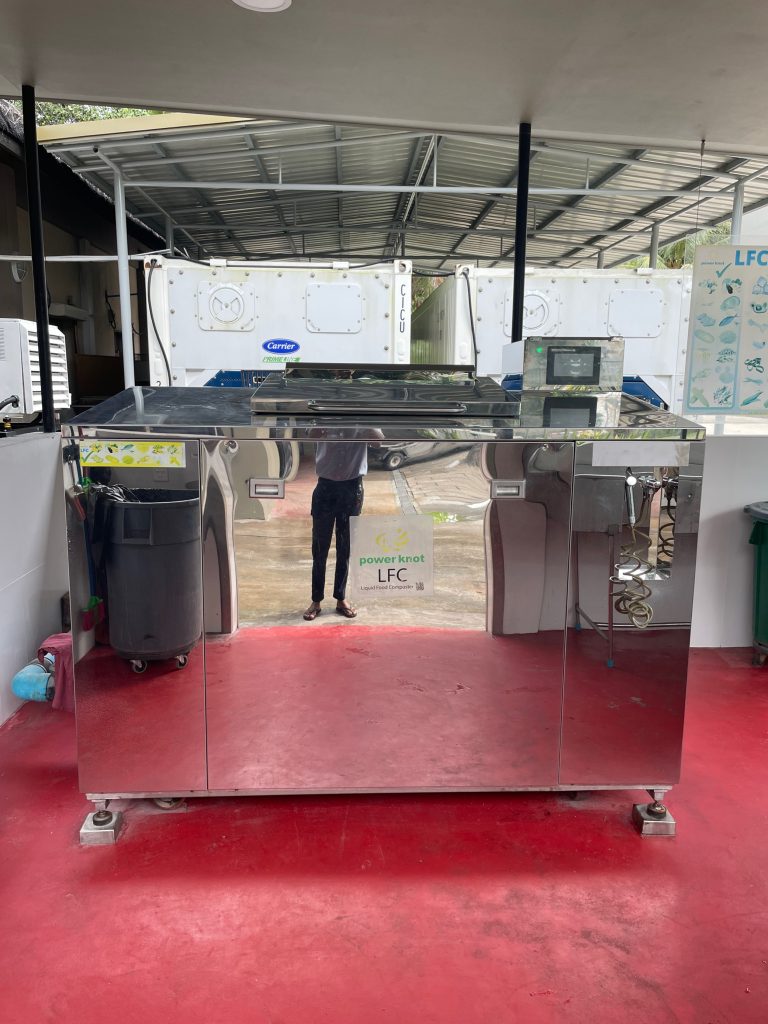 HOW DOES IT WORK? The LFC uses a series of processes in which micro-organisms break down biodegradable material in the presence of oxygen and water – so an aerobic biodigester that disposes of your food waste safely. 'Powerchips', little green irregular shaped pellets, are added in the machine to speed up the digestion of the food waste, but these are made from organic material, no fossil components are used. It's quiet, fully enclosed so doesn't emit any odours to attract flies or rodents, perfect for the Maldives environment. The waste 'grey water' in this case is filtered and then used in their wetland.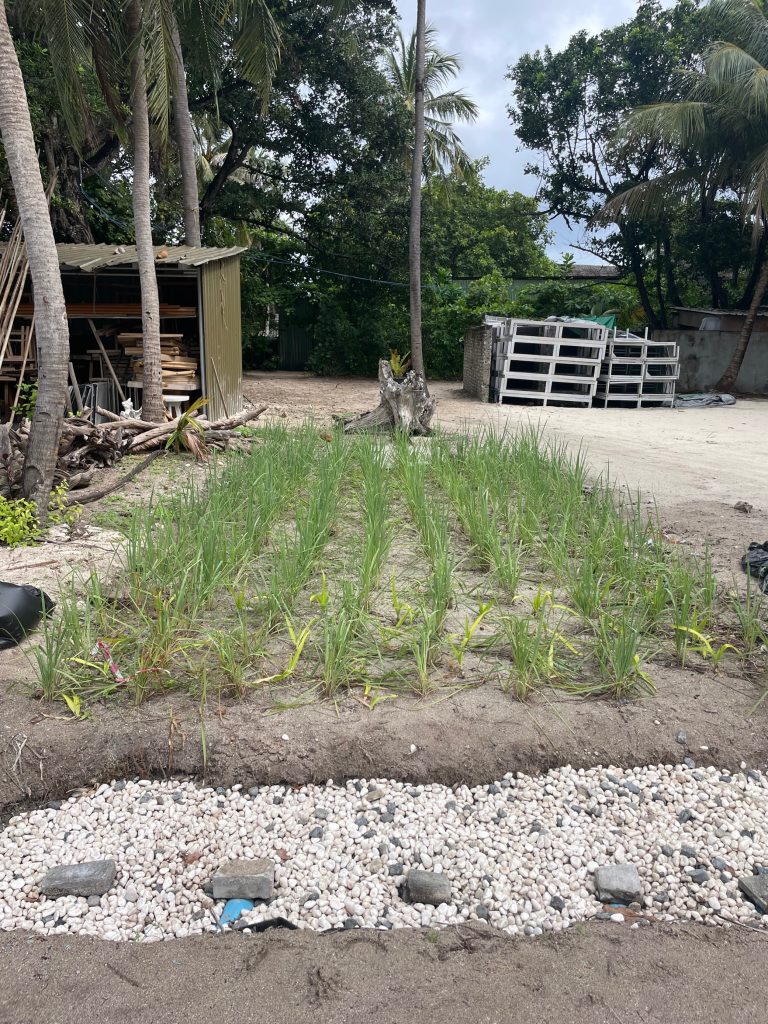 Sounds too good to be true?
It's not been all plain sailing, Faisal Ibrahim the Environment and Sustainability Leader at Four Seasons Maldives shared with me. They have had some challenges since the machine was installed in April 2021. Some mechanical issues are bound to occur with such a machine you would imagine, especially as it is working 24/7. The machine uses weight sensors in four of its legs and these sensors kept breaking down. They were replaced eventually under warranty. Additional staff have had to be employed, three people for three shifts to check the food waste for foreign objects – it doesn't like bones, shells or cutlery! Despite a crack in the drum, cutlery inflicted, they are well equipped on the island for their own repairs and a bit of welding fixed the issue – phew. Sometimes the grey water comes out of the machine very thick and has to be further filtrated before releasing into the wetland. This is an ongoing concern currently.
BUT Look at All of The Advantages
They have completely stopped throwing food waste into the ocean. Wow!
Food waste reporting is very easy now, as the machine features daily, and monthly reports
The biodigester has greatly reduced their costs to dispose of waste food
The size, quantity and smell of waste bins is much much less
No flies or rodents that would have been attracted to garbage bins containing waste food – fabulous!
The machine both weighs and disposes of the food waste
No longer does their food waste go to landfill and creates methane and its easy for them to report how much CO2 equivalent has been diverted from that landfill because of this.
Last and not least: Significantly reduces the carbon footprint of business.
If this tiny 'speck' of an island can achieve this, I hope other resorts worldwide can take note and consider the same action on food waste disposal
A note to finish: we are fortunate to be returning February 2023 to this beautiful island and plan a longer chat with Faisal Ibrahim, who is incredibly committed to sustainability and green initiatives by reducing their carbon footprint and their impact on the planet for future generations. Look out for it on my YouTube channel next year.