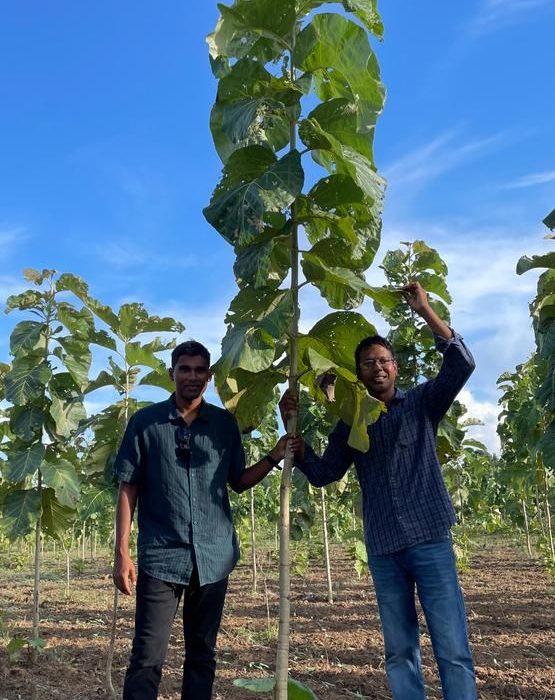 Sustainable Tourism at Four Seasons Maldives Series, 1 of 7
Traditionally tourism focused on increasing revenues and attracting more tourists! The effects on the environment, water and energy consumption, pollution, wildlife and their habitats just weren't considered. That's still the case in many areas of the world but increasingly travellers are demanding sustainable practices and choosing holiday destinations accordingly. I have to say that wasn't top of our list when we booked our first holiday at Four Seasons Landaa Giraavaru, in the Maldives but the level of sustainability best practices in place there astounded us. I am 'shouting out' about resorts where I can see they are truly focussed on leaving the world better than they found it.
We returned for a second trip and had the pleasure of meeting Faisal Ibrahim the Environment & Sustainability Lead. Because there are so many initiatives at Landaa, I've decided to do a mini series, video and blogs, as I want to shout out about resorts where I can see they are truly focused on leaving the world better than they found it.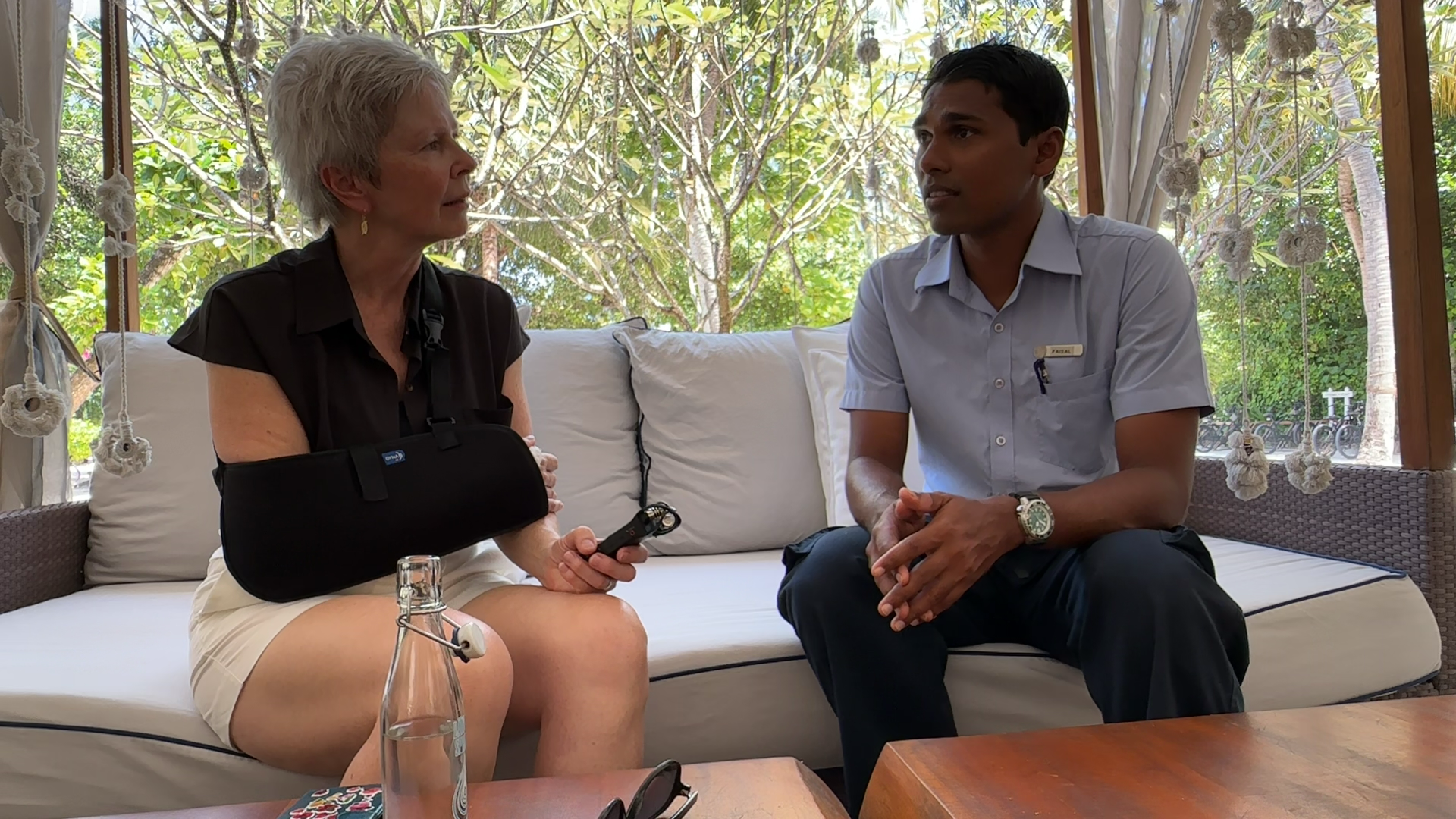 Prefer to watch a video? Click HERE for my YouTube video instead.
Chatting with Faisal, we began talking about the fact that this resort at Landaa Giraavaru is somewhat leading the way within the Four Seasons group. Many of the corporate annual sustainability targets have generally already been met by them. What a super position to be in!!
Their water bottling plant is one good example – they completed this 10 years ago, and eliminated the single use plastics associated with providing good quality drinking water to guests rooms.
The cutest refillable toiletries bottles are found in all of the bathrooms. Of course, everything has such style! No plastics here. Body lotion and aloe vera aftersun lotion included. Of course some of this is driven by the fact that this is a remote Maldivian Island, and having to be self sufficient is just necessary and practical, but still….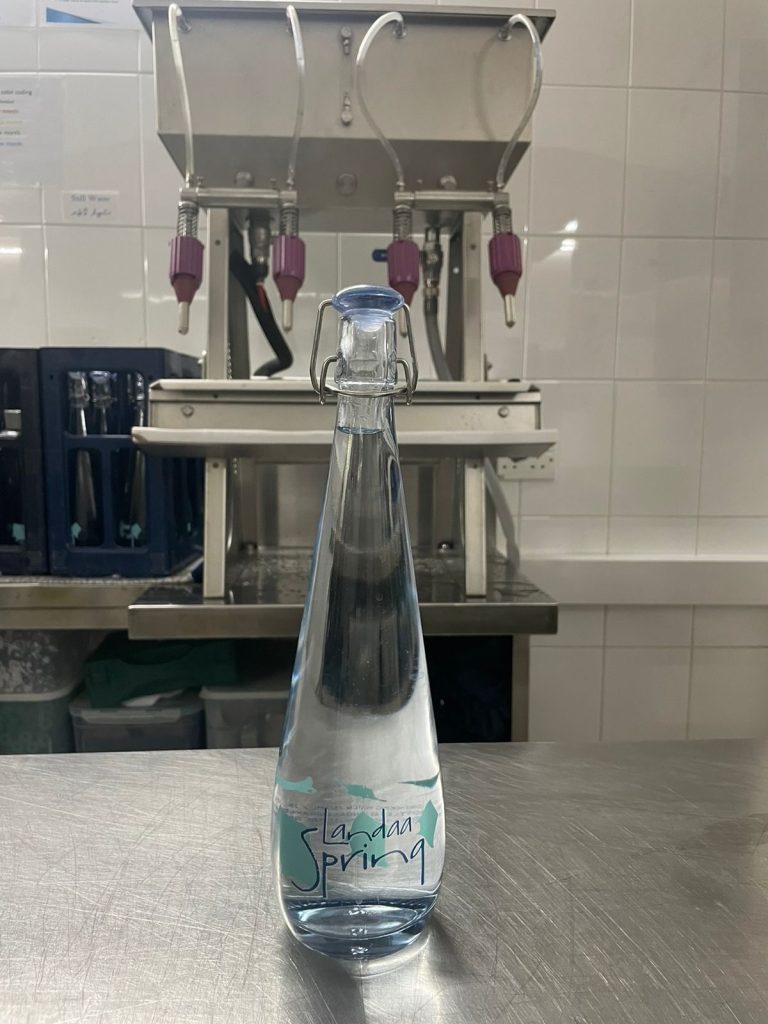 One of the best things I think is how they 'offset' the carbon that they do produce, and its certainly not pedestrian!
With a carbon footprint of about 7 – 8,000 tons CO2 emissions, from their diesel consumptions, they are constantly trying to reduce their footprint. They discussed internally buying carbon credits, allowing them to state they are carbon neutral, OR they could do something more meaningful. They chose the latter.
35,000 Trees
Thats how many they have planted so far. In 2021 they partnered with TIST India. TIST provide tree seedlings – Teak, Red Sandalwood, Mahogany and others – to local farmers in rural areas of India, along with a small monthly stipend to look after the trees for 20 – 30 years. The farmers look after the trees for this period of time and legally cannot harvest the trees during this growth period. During their lifetime, these trees will absorb carbon dioxide and release oxygen in exchange, also storing carbon dioxide in their thick trunks.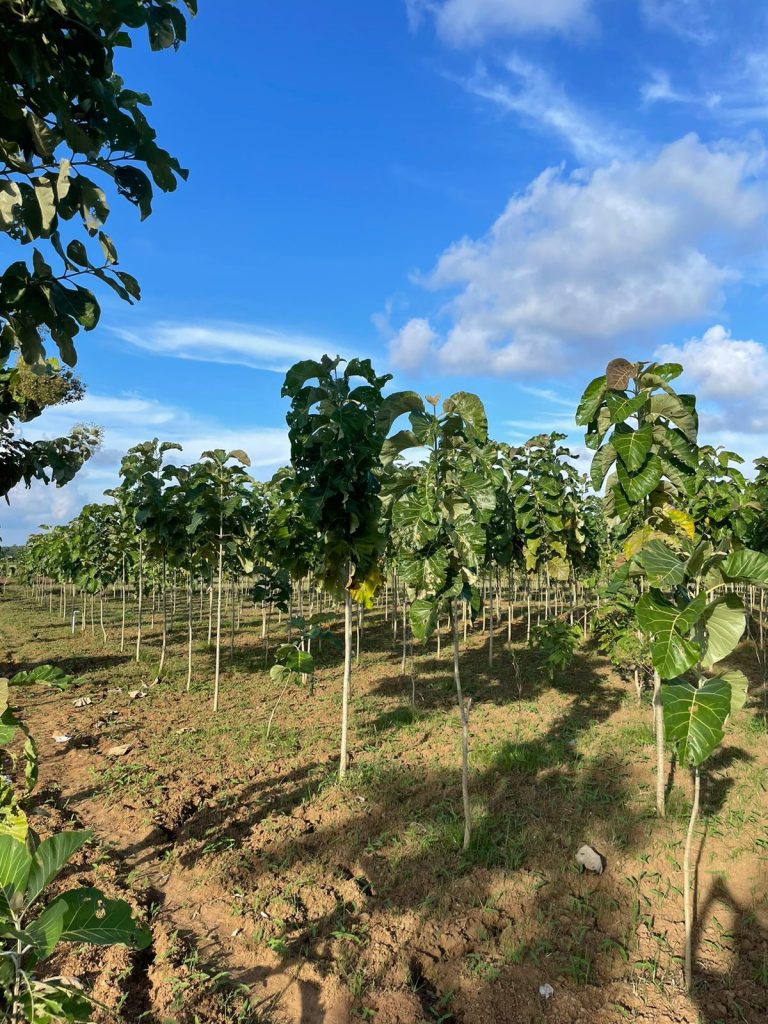 They found an organisation with a similar concept in 2022, but with the addition of cross agro farming in-between the trees. So teaching the farmers how to plant and farm between the trees they were planting which also increased the bio-diversity in that area.
As always you have to try things before you get it right and this second project, so both the tree planting with the farmers looking after the trees for many years, along with the farming in between the trees seems to fit them better.
This Years Target: Another 25,000 Trees
This project is not just supported corporately but by the staff too. When they travel for their holiday breaks, their flight carbon is calculated and they have the option of purchasing these trees to offset their footprint. Many staff choose to contribute to this, and as it's very affordable at 50cents per tree. Love that they have a target for this project.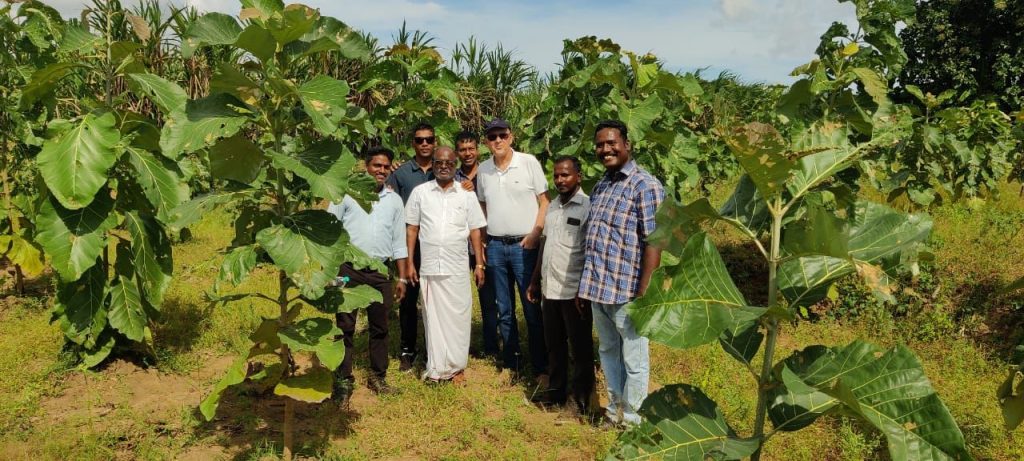 Opening it up to guests to contribute is being considered, but in the meantime, sponsoring a coral frame is the best way to do something positive if you are visiting Four Seasons Maldives islands, read how in my blog HERE.
The trees are relatively easy to keep, and you have to bear in mind that different farmers have very different resources depending on the area of India. The passion for conservation and the environment clearly comes from the top, with the Regional VP & General Manager in that region, Armando Kraenzlin pushing forward these projects and giving all the support needed to help make them successful. It's why I want to go back and find out what they are doing next!
This is the first part to a series of 7 blogs and video's
Check out my YouTube for the video
Sustainable Tourism at Four Seasons Maldives