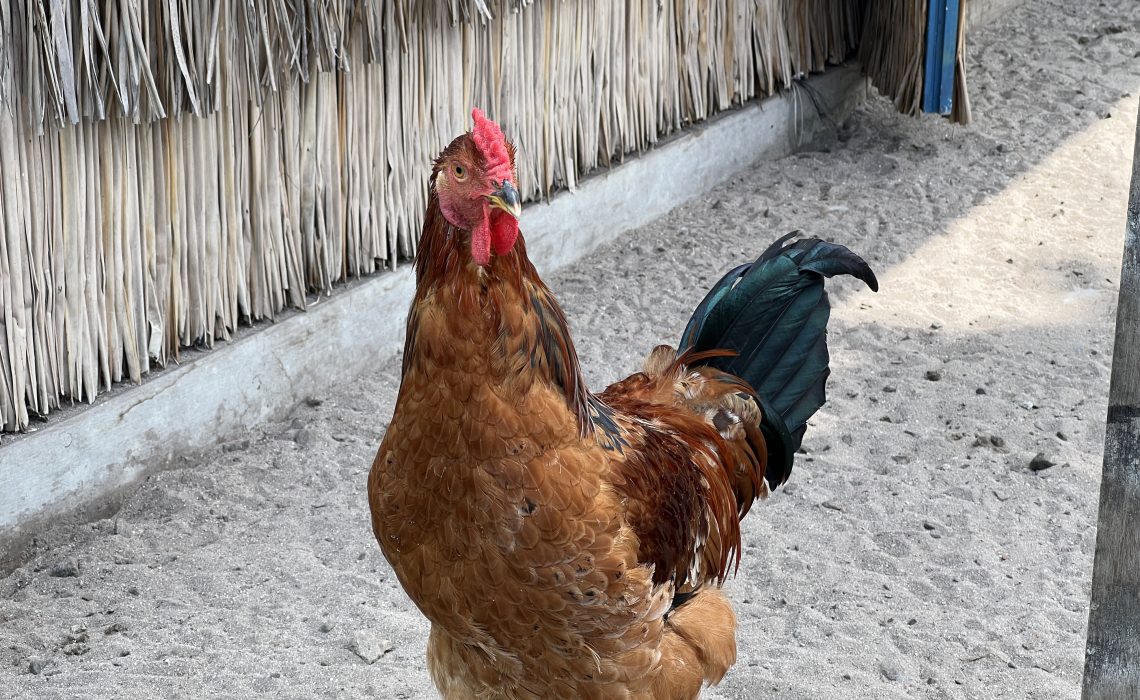 … multi-international chickens, beautiful gardens build staff moral
Sustainable Tourism at Four Seasons Maldives Series, 7 of 7
I am 'shouting out' about resorts where I can see they are truly focussed on leaving the world better than they found it.
A fun topic for this last in the series, but still has purpose. Four Seasons have a very rounded approach, its not just the environment they have a commitment to but people as well and they are well known for the emphasis they put on their staff welfare. Here is a little insight into one of the staff areas at Landaa Giraavaru and how they came to have Landaa Happy Eggs!
Chickens
A pet project initiated during COVID times, as a focus for the staff that remained on the island, they built a super duper chicken run and house and brought in local chickens. This expanded somewhat once some travel took place, and staff brought fertile eggs from all over the world – and surprisingly, lots of them hatched in their incubator!
Prefer to watch a video? Click HERE for my YouTube video instead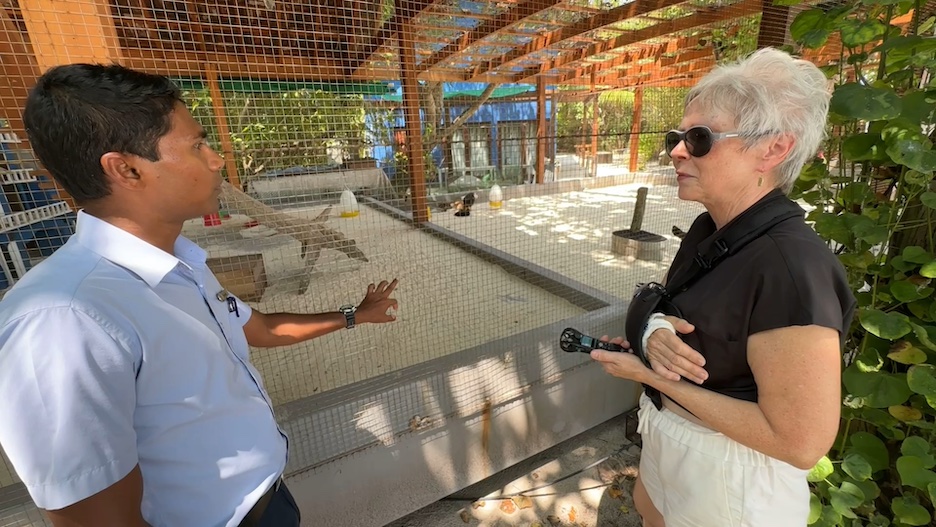 Now a very multi-international and expanding set of chickens! Young ones can be found scooting around the orchid gardens, with an additional pen being built recently in the main gardens, with some feisty and noisy birds for sure!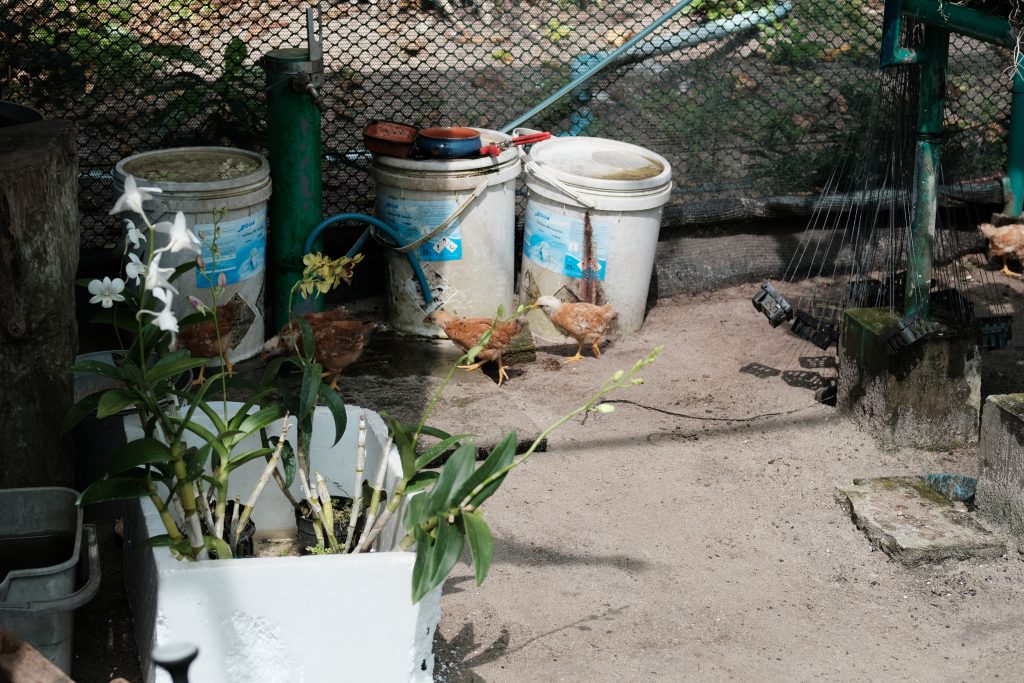 Now enough eggs are produced for some of them to appear on the breakfast menu at the Blu restaurant – Landaa Happy Eggs! Very tasty.
Orchids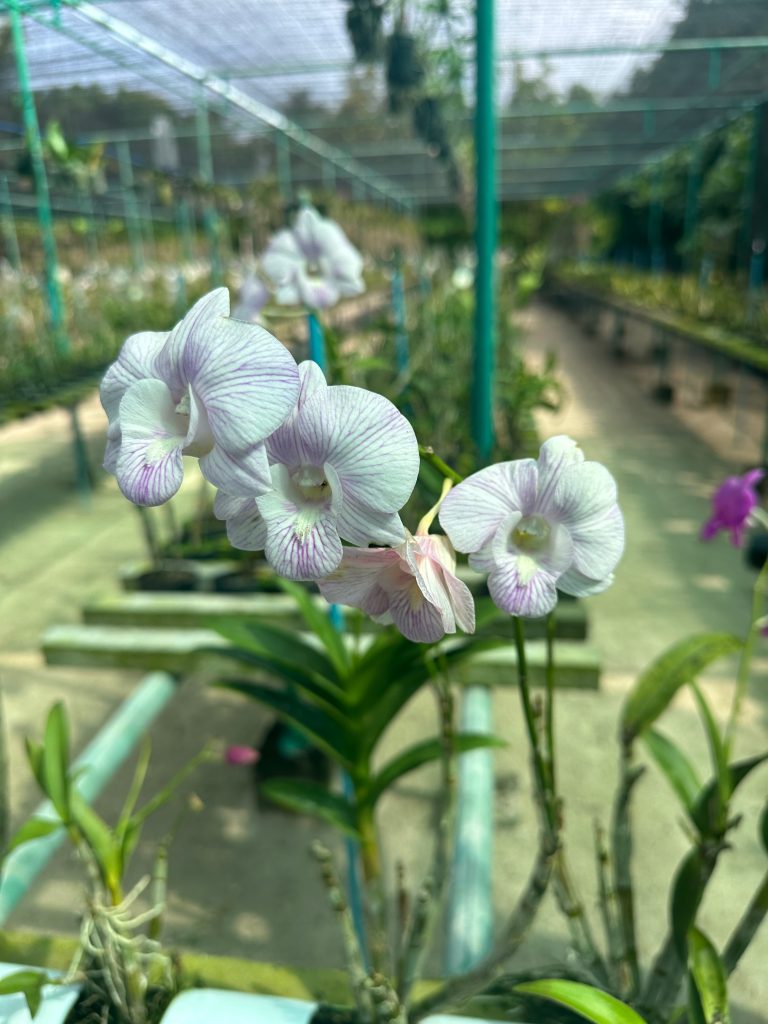 The orchid garden is definitely worth seeing, part of the back of house tour. The guys that look after these numerous and beautiful plants have to work hard to keep them blooming for each of the guest rooms, reception and restaurants, battling against bugs that eat the new flower shoots and the heat of course. They have experimented with growing some of them on the trees, in coconut shells – it adds to the magic of Landaa Giraavaru.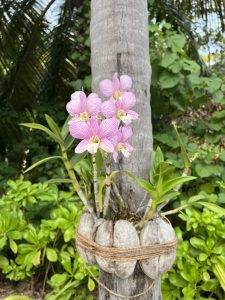 Fruit and Vegetable Garden
It's always amazing to see so much that can be grown on sand! Typically we think of Maldives as 'the land of the coconut' which of course is abundant, however many homesteads grow other fruits and vegetables such as sweet potatoes, bananas, corn, millet, pumpkins and chillis. At Landaa they have an extensive herb garden, supplying all of the fresh herbs used in the restaurants and bars, and they have been experimenting with bananas and papayas – of which they are specially proud, as they are bending over the papayas which is now working. It's a small island so space is limited but it's impressive.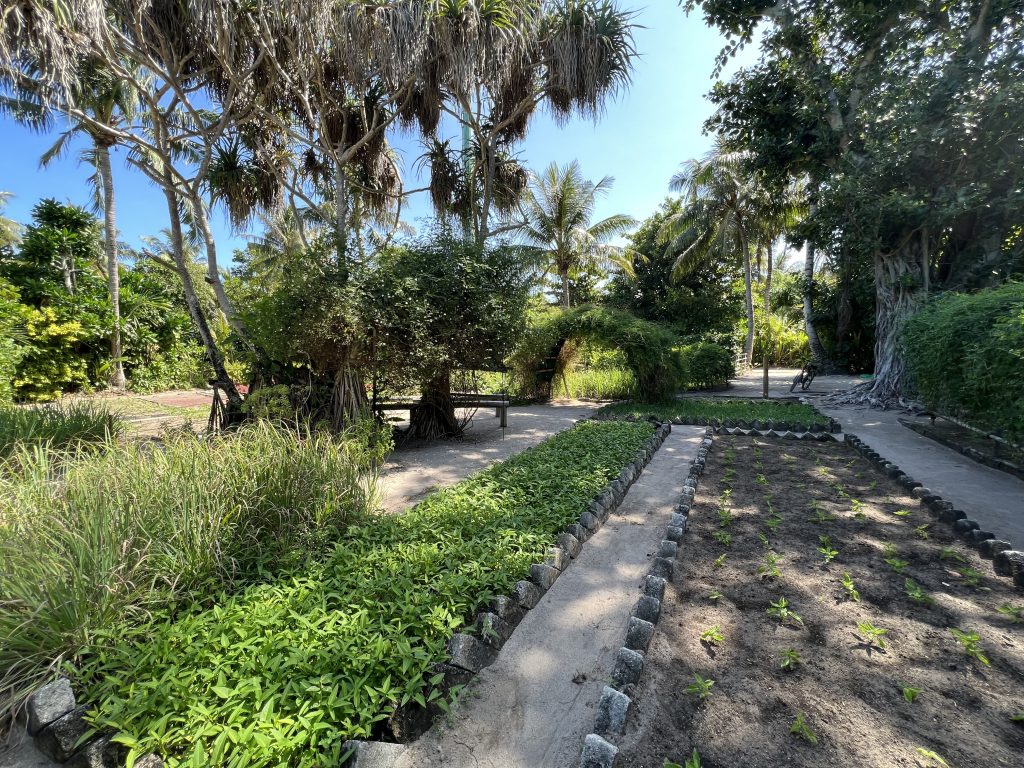 This year they have added quails and ducks too. Looking forward to some quails eggs on the menu next visit!
It's the balance that has been achieved at Landaa that is inspiring – the balance between running a luxury resort and trying to improve the environment in so many ways. The balance of maintaining the 450 staff needed to look after the guests, but not just ANY staff. Motivated and fulfilled staff that stay with Four Seasons for years, are highly trained, interesting to talk to with their own inspirational stories.
This is the last (seventh) part to a series of 7 blogs and video's
Check out my YouTube for the video
Sustainable Tourism at Four Seasons Maldives