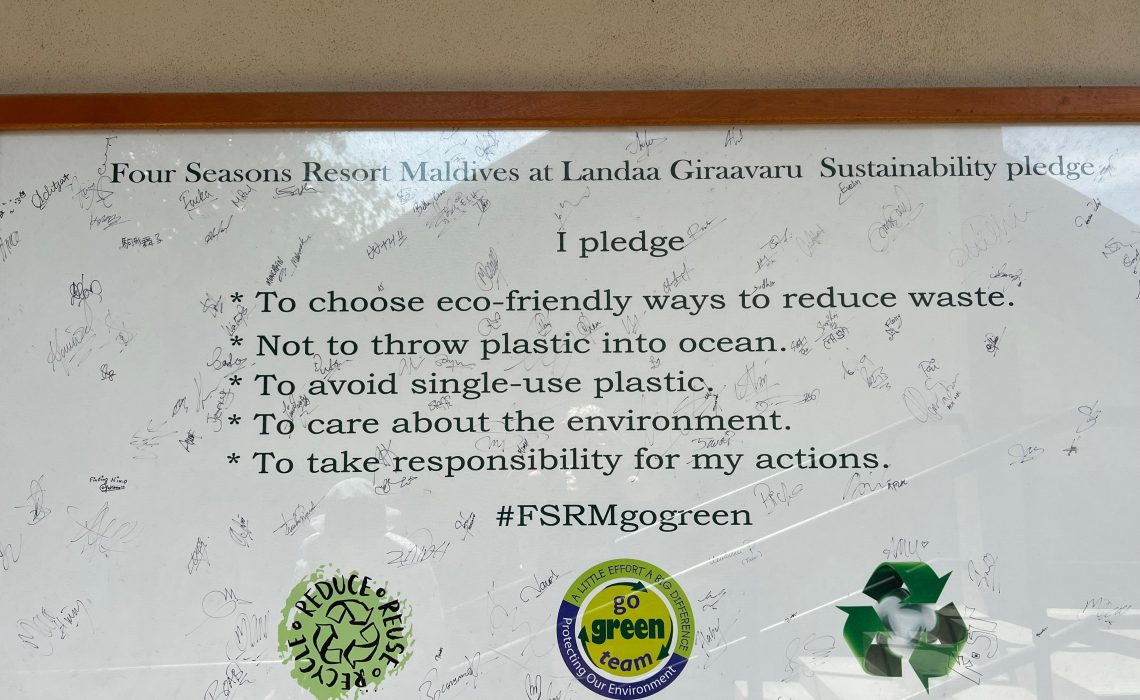 … and a 22% energy saving
Sustainable Tourism at Four Seasons Maldives Series, 6 of 7
I am 'shouting out' about resorts where I can see they are truly focussed on leaving the world better than they found it.
Always looking for ways of becoming more energy efficient, essential air conditioning for the staff quarters, installed over 14 years ago was a potential advocate for significant savings. But a considerable undertaking when you consider they have approx 450 permanent staff plus external third party staff to accommodate.
About R22 Gas
Commonly used as an air conditioning refrigerant, R22 gas is being banned in Maldives from this year I believe, and quite rightly so as it aids depletion of the ozone layer. As a gas, it works its way into the upper atmosphere and turns the ozone into carbon dioxide! According to documentation that I found on the web circa 2013 (link HERE), a ban on imports of HCFC based equipment began in 2014 and that seems to be the beginning of a number of new, less toxic solutions for refrigeration/air-conditioning.
Prefer to watch a video? Click HERE for my YouTube video instead
Quite a lengthy project, necessarily so when you think about disruption for staff in this very warm climate where air-conditioning is essential for sleep. Completed gradually over a year, but with a great outcome all round. We first learnt about it when we took the 'Back of House' tour in February 2022 – definitely worth doing if you are visiting Landaa Giraavaru.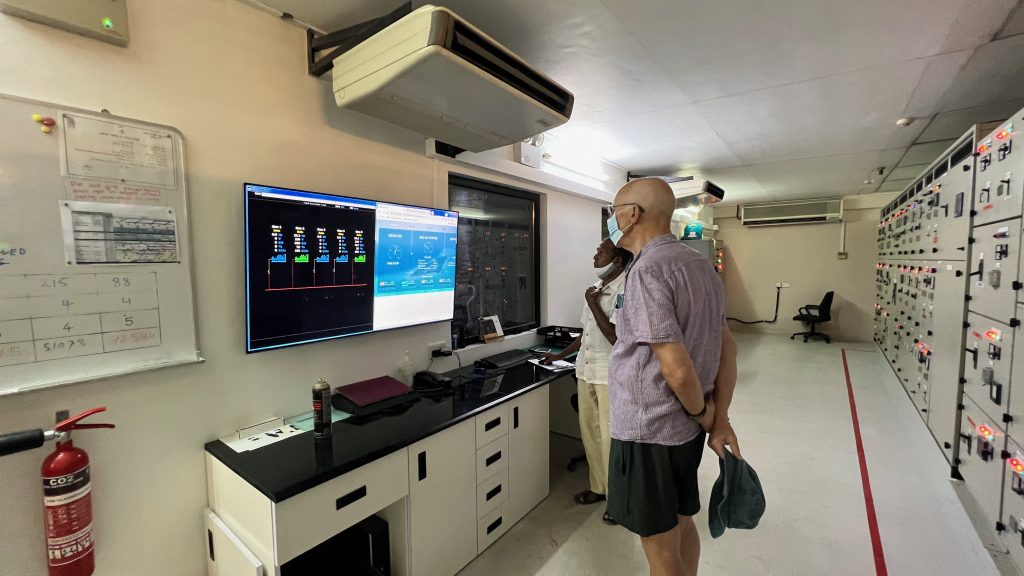 20% Energy Saving and More Efficient
Faisal is quite rightly pleased with the outcome of the refurbishment, where they were able to have four of the housing units sharing one external unit, saving 20% energy use, which reduces diesel consumption, which reduces CO2 emissions. Again, a win, win for everyone – but especially important for the environment.
This is the sixth part to a series of 7 blogs and video's
Check out my YouTube for the video
Sustainable Tourism at Four Seasons Maldives