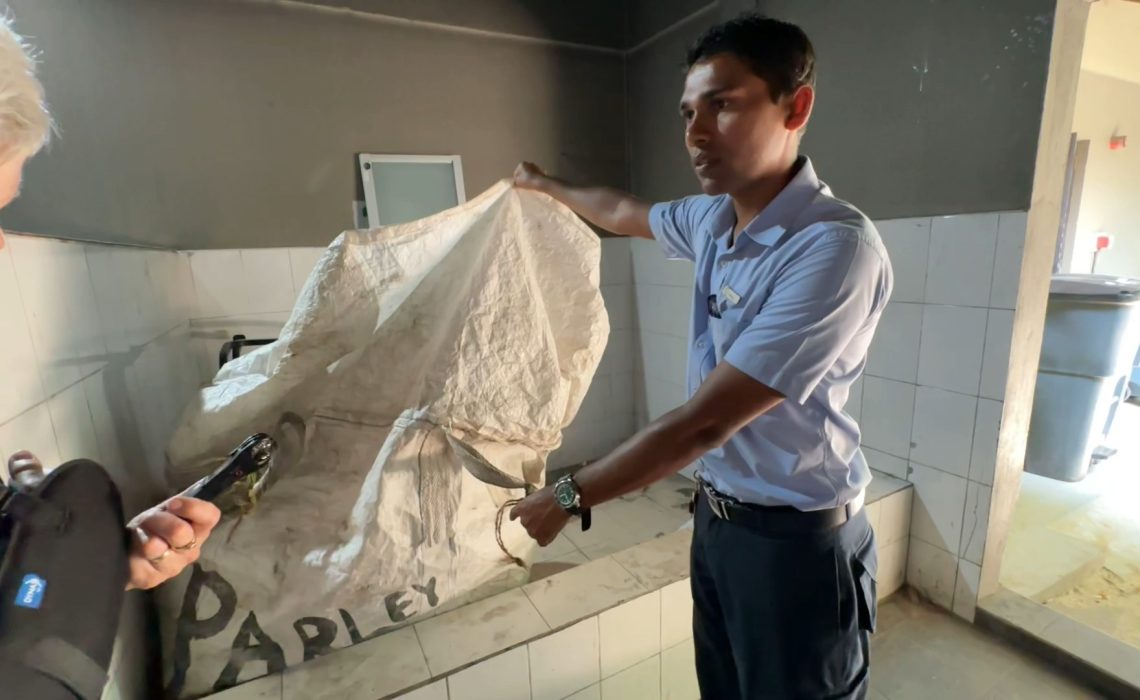 … 16.7 tons of it!
Sustainable Tourism at Four Seasons Maldives Series, 5 of 7
I am 'shouting out' about resorts where I can see they are truly focussed on leaving the world better than they found it.
You couldn't really say Landaa Giraavaru has neighbours, not in the traditional sense of being right next door! There are some mainly residential islands that are reasonable close though, with Kamadhoo the closest at just under 3 kms away, Kendhoo and Dhonfanu 11kms.
Which makes it even more noteworthy that they help their neighbouring islands when it comes to plastics.
If you watched my previous video about recycling and waste management (HERE) or read the most recent blog on this topic (HERE) Faisal Ibrahim (Environment & Sustainability Lead at Four Seasons Maldives) mentions that they work closely with Parley For The Oceans using their bags on their two islands, for collecting the plastics, mainly from kitchen/food use, for recycling. But they also pick up Parley bags from the neighbouring islands and take them to the Parley centre in Male.
Later in our stay I met and chatted to Mohamed Habeeb, Chief steward & recycling Manager, one of Faisals team and it's actually MUCH more than this.
Prefer to watch a video? Click HERE for my YouTube video instead.
Working With Maldivian Children to Reduce Plastics
They work with the council and the schools on four of the nearby islands, and provide all of the school children with cloth bags, so they can bring their plastics from home in these bags. Parley run this as a competiton, with a point system and of course, each school wants to make sure their school is number one for collecting plastics.
It's a great way to motivate the children and Four Seasons Maldives see it as their way of helping to educate the young generation to minimise their use of plastics.
Landaa also help with the logistics. They send their boat to collect the bags filled with plastics and store them temporarily at Kamadhoo. Twice a week their supply Dhoni boat, picks up the Parley bags of plastics, on its way to collect supplies from Male, and co-ordinates a drop off there. This started in 2018 and has continued to grow.
16.7 Tons of Plastics NOT in the Ocean in 2022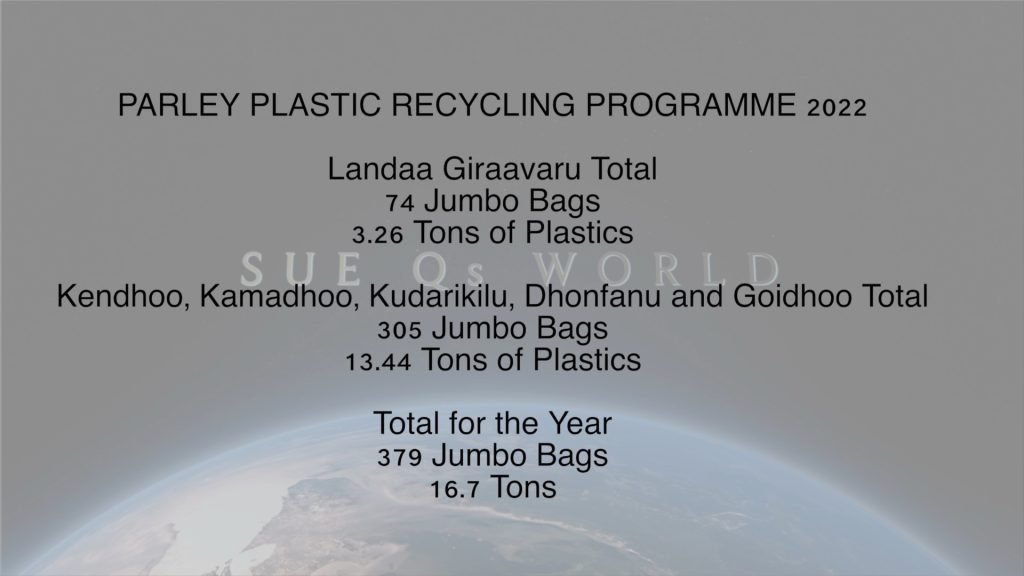 So from Landaa itself there were 3.26 tons of plastics recycled and from the other islands over 13 tons of plastics. That's a total of 16.7 tons and 379 Jumbo Bags worth of plastics that are NOT in the oceans in 2022.
It's a significant achievement. And it epitomises what I want to shout about. I love it when you can really see that an organisation is actually actioning its policies not just talking about it! There is no green washing here. And of course, this programme continues….
This is the fifth part to a series of 7 blogs and video's
Check out my YouTube for the video
Sustainable Tourism at Four Seasons Maldives